The Story Behind Kindness Is the Cure
As some of you may know, for the last ten years, I have endured autoimmune issues and a compromised immune system.  Two years ago, I started wearing masks, using hand sanitizer and wipes to prevent myself from getting sick or the flu.  Sure, we all don't want to get sick, but when I would get a common cold, I was out for weeks, not just the sniffles, and a runny nose. My immune system would let it linger for weeks.
You can visit my shop by clicking the link below.
The Symptoms
I was severely vitamin D deficient and was actually in a wheelchair at one point.  It was too painful to walk from chronic inflammation. The pain was unbearable.   I spent the first three hours of every day, hunched over, and struggled to stand upright. That lasted for six months with no relief. My legs were numb, my arms were numb, sharp; excruciating pain, swollen throat, face going numb and these symptoms would land me in the ER at least five times a year.  The diagnosis was fibromyalgia and a host of other illnesses, all of which ended up being wrong.  Mysteriously, all my MRI's, CT's, and blood work came back normal.  On paper, I was a picture of health.  However, the migraines, extreme weight gain, muscle weakness, sleep problems, vision changes, vertigo, tinnitus, stiffness, joint pain, fatigue, memory and concentration issues, chronic sinusitis, post-nasal drip, shortness of breath, bruised feeling muscles, and falling episodes continued.  Along with heart palpitations, racing heart, GERD, IBS, and vitamin deficiency.
Marr points to a study published in Nature Medicine in April that looked at people infected with the flu and seasonal coronaviruses. It found that even loose-fitting surgical masks blocked almost all the contagious droplets the wearers breathed out and even also some infectious aerosols — tiny particles that can linger in the air.

~ NPR – Yes, Wearing Masks Helps. Here's Why
The Timeline
I knew there was something wrong; I kept fighting for a proper diagnosis.  The symptoms began around 2010. Throughout my decline, I was caring for my elderly father (who had dementia, Alzheimer's, and eventually, lung cancer). I cared for him from 2009 – 2017. I was also going to college.  I completed my bachelor's in environmental science in May of 2015, the focus in biology, specifically human and microbiology.  In August of 2015, my grandson was born with Spina Bifida – a congenital disability that requires significant surgeries in the first few days of life.  He has a VP shunt and is paralyzed from the knees down. Sure, I was under a lot of stress, but that didn't explain my symptoms.
In 2016 I received a scholarship into the school of public health at the University of Memphis in the field of bioinformatics (an interdisciplinary field of genetics, biology, math, stats, & computer science).  I had good grades and was one class away from graduating when I landed in that wheelchair.  My father passed away in 2017. Also, in 2017, I started my own crochet business (while in school) and started driving for Uber & Lyft in July of 2019 (before my diagnosis).
Lifestyle Changes
I started implementing these work/life changes because I wasn't able to commit to a regular working lifestyle.  I never knew how I would feel from one day to the next and would sometimes hurt so bad I would be in bed for 12 hours.  Other days, the IBS was so bad, I had to stay locked in the bathroom (or close to one).  I know there are so many people out there like me, right now. 
Despite the pain, I continued to try to lose weight, skate, exercise, and work through it all, as I searched for an answer.  My education, intuition, and common sense told me they were not finding the truth, but I'm not a medical doctor, just a crocheting scientist in the making.  I had some good days in there.  However, I was getting progressively worse, to the point where I didn't want to and couldn't go on anymore.  The pain was unbearable. 
All the Doctor's
My body was turning in on itself.  I had chronic inflammation and was nearly 230 pounds, and all my efforts to be "healthy" didn't work.  I have always been an active, healthy person (aside from drinking alcohol, which I quit in 2013 to feel better).  My education in immunology, toxicology, and many other "ologies" was vast.  I kept fighting after nearly ten years and these various specialists, endocrinologists, rheumatologists, pulmonary, cardiologists, and this week I saw my neurologist for the first time.
The Final Straw
In January of 2019, my immune system was so destroyed that my head started swelling. My forehead to be exact. I could hear my heartbeat in my ears and was constantly dizzy. I was terrified all the time. After three ER visits, two CT scans, and several primary doctor visits, no one had answers. I finally made an appointment with the ENT, thinking it was some sort of sinus issue/bacteria or something similar.
The ENT doctor took a look at me and highly recommended an allergist/immunologist.
The Discovery
My allergy doctor finally discovered what was wrong in September of 2019, after nearly 8 months my forehead swelling. By that time, I dropped out of my graduate program and was focusing on my health.  Working on crochet design to build a business where I could work on my terms (given how sick I was).
The immunologist said I was allergic to the air basically. Yeast and molds, dogs, dust, and others. I cut yeast and mold out of my diet and started to feel better.  By December of 2019, I was beginning to live a better life.  My joints felt better; the pain was nearly gone.  I started working for a crochet magazine, and my business was growing.
Then COVID hit.
It feels like a bizarre dream world to see everyone wearing masks, and following the same protocols, people with autoimmune issues are all too familiar. It's never a fun place to be, and I don't wish it on anyone. 
I am forever grateful to my allergist, but my recovery is ongoing and I still suffer pain unfortunately. 10 years of chronic inflammation can do a number on the body.
I can't tell you how many stories like mine are out there, but I see you.
I would LOVE to hear yours too.  Share your story with me using the hashtag #KindnessIsTheCure or tag @stardustgoldcrochet
Researchers emphasize there are two main reasons to wear masks. There's some evidence of protection for the wearer, but the stronger evidence is that masks protect others from catching an infection from the person wearing the mask. And infected people can spread the virus just by talking.

~ NPR – Yes, Wearing Masks Helps. Here's Why
Why Masks are Important
Let's talk about why masks are essential to people like us.  It is not because we are weak.  It is because our immune systems don't react in a reasonable way to normal stimuli, which can cause severe reactions.  When you wear a mask, it helps people like me and others with pre-existing conditions stay COVID-Free.  You are saving a life.
If you decide not to wear a mask, show your kindness by staying 6-feet away.
Kindness truly is the cure for COVID-19. Please be kind.
When you make a purchase, you are helping to support my family and spread awareness for people with autoimmune issues.
10% of all profits will be donated and split between St. Jude Children's Research Hospital & the local service industry workers fund to help those working hard to serve you during this pandemic.
I appreciate you taking the time to read my story, and I hope you stay safe, healthy, and happy. We will all get through this together.
Use hashtags
#kindnessIsTheCure #KindessCuresCovid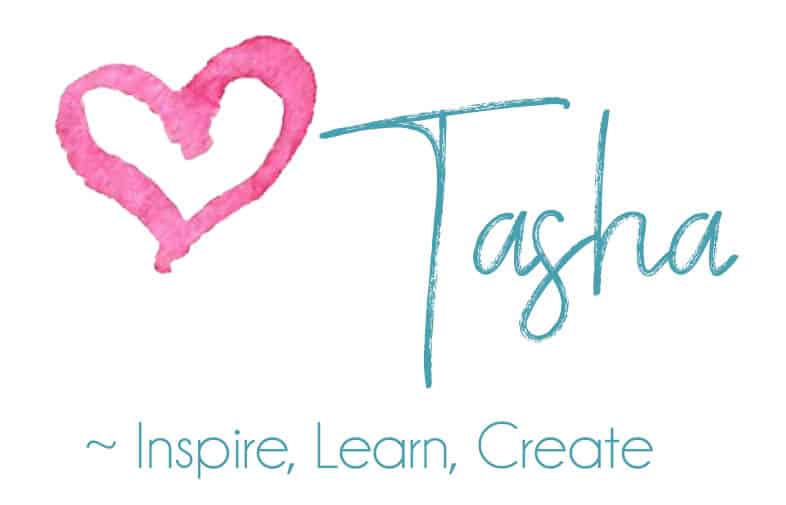 In my podcast, you can see me discussing my yet un-diagnosed mystery illness.