It's CAL time! Tonya Harpe Bush, the creator behind Nana's Crafty Home is hosting Septembers CAL in our designer collaboration group called Crochet-A-Long-with-US! over on Facebook (click pink button below to join).
This blanket is all kinds of beautiful, with a stitch sampler feel to it, and wonderful Fall colors. This is definitely a family heirloom project, something your family will carry with them for generations to come.
Meet the Maker
Hi there! My name is Tonya. I love to crochet and I have an obsessive need to own all of the 🧶 in the world! So far I have made only a very small dent but I am on a mission! 😊 I live in Kansas and I am a wife, mother and Nana of 9 and mom to 2 fur 🐕 🐈 babies. I spend any free time I can find with my very large family. I enjoy reading, watching movies, playing board games and eating good food.
I have been crocheting now for close to 40 years. I was the eldest of six and my much wished for baby sister didn't arrive until I was almost 11. She is the youngest in the family with 4 boys sandwiched between us. As you can imagine, I was pretty much surrounded by GI-Joe, He-Man, and dinosaurs for most of my childhood.
read more about Tonya here.
A note from the maker, Tonya:
The Autumn Rhapsody Blanket CAL will begin on 09/09. 🙌🏼 This pattern will be free and released to the blog over 4 parts during this CAL. To check out all of the details including a supply list, release dates and a YouTube video showing the entire blanket head on over to the blog post here.
As a special thank you to those of you that are Lifetime Members of Nana's Crafty Home, I will be releasing Part 1 of the Autumn Rhapsody Blanket PDF to members only on Monday 09/02!! 🤩 If you would like to learn about how to become a Lifetime Member of Nana's Crafty Home you can find all the details here.
---
Do you like to learn new stitches? Check these out
---
You May Like These Stitch Tutorials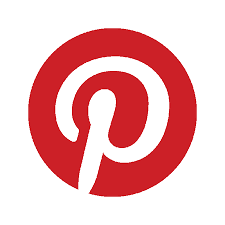 ---
Can't wait to see you there!