Hello! Stitch Explorers! 👋🏼 Do you ever get tired of single, double, and half doubles? I do! 🤷🏼‍♀️ This week I want to teach you a new crochet technique. This week's stitch is called the alternating cross stitch, and yes, it's crochet! You don't need a fancy hook, you can use any crochet 🧶 hook. 😍
The alternating cross stitch is a Tunisian crochet stitch, but don't be afraid! Tunisian crochet isn't as scary as it looks. I absolutely love it, and hope you will enjoy learning a new technique. The video tutorial at the end of the post will help you create this stitch, step by step.
I'll include a chart too, so you can see how it's created and see a little about how Tunisian crochet charts are read.
Sign up for the Stargazers newsletter to receive notifications of all free patterns and stitch tutorials :).
Complete video tutorial at of the Alternating Cross Stitch is at the bottom of post – for all the visual learners out there.
Do you have a stitch or pattern you'd like a video created? Leave a comment! I'd love to create a video tutorial for you, send me a message from my contact page 🙂 in the "about me"
Are you ready to learn this new stitch? Let's get started!
I hope you enjoy this stitch! Happy Crocheting!
Alternating Cross Stitch
---
+ Abbreviations
---
| | |
| --- | --- |
| TSS | Tunisian Simple Stitch |
| XX | 2 Crossed Stitches |
| ~ | Return Pass |
| FP | Forward Pass |
| RP | Return Pass |
| ch (s) | chain (s) |
| sk | skip |
| yo | yarn over |
| st(s) | stitch(es) |
| * … * | repeat from * to * as many times indicated |
---
+ Stitch Guide:
---
TSS – Tunisian simple stitch
insert hook in front bar |, yo, draw up a loop.
XX – 2 crossed stitches
skip 1 bar (|), insert hook in next bar, yo, draw up a loop. insert hook in skipped bar (|), yo, draw up a loop.
~ – return pass
ch 1, *yo, draw through 2 loops,* across entire row, until you have one loop left of your hook. return pass completed.
Edge – edge stitch
insert hook through two loops of ch 1, from previous row.
---
notes:
Pattern worked in rows, no turning.
All return passes are the same.
Chain any multiple of 4 + 2 to start.
Keep a medium to loose tension.
Pattern:
For this tutorial I used I Love This Cotton and a 5 mm hook.
Multiple 4 + 2 using a chain.
---
Row 1: FP 1: TSS across entire chain. RP: as normal.
Row 2: FP: XX across entire row, complete edge stitch as normal. RP: as normal.
Row 3: FP: TSS in first bar, XX across row, TSS in last bar, complete edge stitch as normal. RP: as normal.
Repeat rows 2 & 3 until you reach your desired height.
Bind-Off Row:
After your last return pass is completed, insert hook through next vertical bar, and front horizontal bar (located between the two vertical bars), yo, slip stitch through all loops on hook. Repeat that until you reach the edge stitch, then complete edge stitch as normal.
Tunisian Alternating Cross Stitch Chart
Tunisian charts are read from bottom up, there are 2 lines per 1 row of stitches. As pictured above, the 1< with the |'s is the forward pass. The ~ line >1 is the return pass. Once you complete both forward and return pass, you've completed one row.
The dark black box is the section of the repeat pattern.
Congratulations! You're finished!
you may also like these stitch tutorials…
You May Like These Stitch Tutorials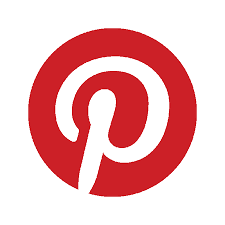 Alternating Cross Stitch Complete Video Tutorial:
What can I make with the Alternating Cross stitch?
This is such a pretty stitch that would look great in a scarf, cardigan, cowl, or even a hat. This one would work great for washcloths, kitchen items, like dish drainer pads, or hand towels too. I has a great texture on both sides. Face scrubbies, or bath scrubbies too!
---
I hope you enjoy this tutorial, and if you have any questions or comments, please leave them below, I would love to talk crochet!