The Clean Beanie was inspired by a friend of mine who recently became sober. She saw my Fair Isle hat & SHINE beanie and loved them so much she asked me to make one that said CLEAN as in clean and sober, to honor her sobriety! What a wonderful opportunity and so I want to share this pattern with you too! You may have a loved one who is clean and sober who would love to sport this, or even yourself! I too live a sober lifestyle and love it! Eating clean, and trying my best to get back to the best health I can!
I really loved the cool colors of the Caron Pantone X yarns in the blues because they are fresh and reminded of clean water (I loooove water).
The CLEAN beanie is created using the waistcoast stitch (aka "knit" stitch), which resembles a knit pattern. It is such a great stitch to learn because once you do, you can create beautiful project created from graphs, with the same look as a knitted hat.
I've created tutorials for how to work the knit stitch along with how to read graphs, how to change colors while working the graphs and using the Fair Isle technique of crochet.
How – to:
Project Details:
Craft: Crochet
Category: Beanies
Yarn weight: (5) Bulky
Sizes available: One Size – Adult Regular – will fit size 20″ – 23″ head circumference
Finished Measurements as written:
Height = 9.25" (23.5 cm), Width = 11.25" (28.57 cm) Circumference of brim = 22.5" (57.15 cm)
I would love to see your finished patterns, if you have Instagram, Facebook, or a blog, please use hashtag #StardustGoldCrochet #CleanBeanie.
A few other fun things before we get to making…
CALS! Are you looking for some fun CAL's? Join my crochet-a-long group on Facebook!
Pattern Support! For pattern support, I have a Facebook Group or you can leave a comment at the bottom of this post 🙂
Learn New Stitches! If you like to learn new stitches, check out my Saturday Stitch Explorers series! I try to upload one every week! There is always a full video tutorial to accompany the written patterns too. :).
If you like this stitch and want to create something a little more challenging, check out these patterns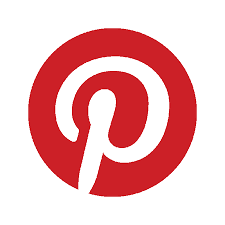 Are we following each other on Instagram yet? If not, give me a follow and I'll follow you back ;). I'm not one of those people who do that follow-un-follow thing, so you'll have a friend for life…
PDF is available on Ravelry here for $3.99
PDF is available on Etsy here for $3.99
Are you ready to make it? Let's do this!
for pattern support, please join my private Facebook group Stardust Gold Crochet & Friends
Clean Beanie
+Skill Level
Intermediate to Advanced – you CAN learn this stitch by watching the videos. I believe in you!
---
Gauge:
---
12 ks x 17 rows = 4" x 4″ (10 x 10 cm)
Gauge directions:
Working in the knit stitch, create a fsc of 30 – 40 stitches, join, then work 17 rows of the knit stitch.
---
Materials:
---
Suggested Yarn:
I used two Caron X Pantone in Fairies Cakes and 1 in solid white.
Hook Size: 6 mm USA J, or equivalent to achieve gauge.
Suggested Yarn Details:
100g/3.5 oz, 116 meters / 127 yards (20g/0.7 oz, 23.2 meters / 25.4 yards per small ball)
Care: Machine washable and dry.
Yardage Needed:
Adult: 280-300 yds (228 – 274 m) (approximately)
2 hanks of Caron x Pantone in colorway Faerie Cakes
1 hank of Caron x Pantone in solid white
Scissors
Yarn Needle
---
Stitch guide:
---
Special Stitches
the knit stitch is a single crochet stitch that works into the center V of the st from the previous round, instead of the top two loops.
fsc – foundation single crochet
create a slip knot. ch 2, insert hook in 1st chain. yo, draw up a loop. ch 1, yo, draw through both loops on hook. (2nd st) insert hook in bottom two loops of ch 1. yo, draw up a loop, ch 1, yo, draw through both loops (2 fsc created).
---
Abbreviations:
---
| | |
| --- | --- |
| ks | knit stitch |
| fsc | foundation single crochet |
| sl st | slip stitch |
| st(s) | stitch(es) |
| ch(s) | chains(s) |
| rnd | round |
---
Finished Measurements:
3.5 " x 19-20″ approximately
Height = 9.25" (23.5 cm), Width = 11.25" (28.57 cm)
Circumference of brim = 22.5" (57.15 cm)
Adjusting the Size:
This is a one size fits most pattern, but if you want to reduce or increase the size, please add an extra ks at the beginning and end of the pattern grid from the graph below. This may throw off the graph a bit, but if you don't mind a solid line down the back, then that would be okay 🙂
---
---
Joining: Joins are made by sl st into the ch 1 at end of rnd, unless otherwise indicated.
Stitch count: Foundation round count is stitch count throughout.
Remember to count your stitches 😉.
Knit Stitch: Work very loose – they tend to get very tight.
Each square represents 1 knit stitch.
PDF is available on Ravelry here for $3.99
PDF is available on Etsy here for $3.99
---
Pattern:
---
Color Guide:
Colors work bottom up:
FSC row is Color A.
Rows 2 – 10 are Color A, with color B as contrast color.
Rows 11 – 15 are Color C, with color B as contrast color.
Row 16 is Color A
Rows 17 – 26 are color C, with color A as contrast color.
Row 27 is Color A
Rows 28 – 38 are Color E with color D as contrast color
Row 39 – 42 are is color B.
Reminder: Joins are made by sl st into the ch 1 at end of rnd, unless otherwise indicated
Note: Work graph from right to left and from the bottom to the top.
Using J hook and color A. (follow graph below)
Rnd 1: fsc 68. Join in 1st fsc of rnd, making sure the chain is not twisted.
Rnd 2 – 42: ch 1, then begin working graph using the knit stitch (ks) – the 1st st of the round is made into same st as join, change colors accordingly.
How to download photo, right click, then pick "save picture as" – this will download full resolution image for printing. You can also download the full resolution image below.
Leave an 8-12-inch tail for sewing top together, weave in all other tails.
Assembly of Top of Hat:
Step 1: Lay flat, with seam in the center. WS out and top side up.
Step 2: Sew together both pieces as pictured below, working through top loops of the stitches.
Step 3: Draw in the other two corners – to create an X with four corners.
Step 4: Sew together the two corner you just pulled in. Then do the same with the four corners of the X, drawing them in and sewing to the center. This creates 6 to 8 corners.
Keep pulling in and sewing corners to the center, until all the corners are sewed in. Leave a long tail for attaching pom. It kind of looks like a mish mash, but just keep sewing up all the little holes.
Turn RS out. Pom Pom is optional as well! I went ahead and bought some online at Amazon that have a little loop at the bottom, so I can safety pin it when I feel like a pom pom and just take it off when I don't want one 😉.
Cut, tie off, and weave in all tails
Congratulations! You're finished!
PDF is available on Ravelry here for $3.99
PDF is available on Etsy here for $3.99
More free patterns you may like…
---
I'd love to see your work! Use hashtags on FB & IG
#stardustgoldcrochet #cleanbeanie
Thanks for stopping by and making beautiful things with me, PLEASE SHARE AND PIN! IT'S HOW I KEEP MY PATTERNS FREE!
If you'd like to collaborate with me, please send me a message or leave a comment, I would love to work with you!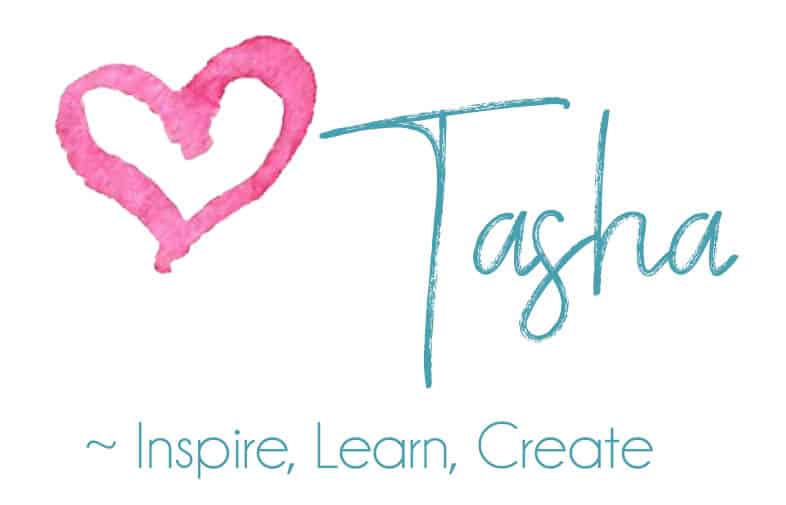 All photos and pattern are property of Stardust Gold Crochet.
Feel free to sell items created from this pattern, but please do not copy, distribute, or sell this pattern as your own.