Yeeee Haw!
Do you guys know how long this has been sitting around in my "finished and ready to publish pile?"
The Colours Chunky Free Crochet Scarf Pattern is here!
It's been a whirlwind of a few weeks for sure. As some of you know from my first podcast, I have chronic pain and unexplained issues.
I think we finally have an answer! I had a full panel allergy test and found out I am allergic to Saccharomyces. If you don't know what that is, it is a type of mold used in baking and brewing.
Aka, Baker's Yeast & Brewer's Yeast. I'm allergic to yeast!
Yikes. Anyway, this new diagnosis has sent my life into a whirlwind of emptying the kitchen and trying to figure out what I can and cannot eat.
I'm so happy to finally have a piece of the puzzle solved, and now hopefully the chronic pain will disappear.
What a relief!
Have you guys heard of this?
Thanks for all the support and love,
and I'm so grateful you're all here with me, crocheting, learning, and making together. Let's talk about this scarf now :).
Colours Chunky Crochet Free Crochet Scarf Pattern
The Colours Chunky Crochet Scarf is a one-row repeat – it works up very fast for those of us who love a quick project!
Subsequently, it's a bit of a stash buster if you have some yarn laying around you want to use up. Landscapes yarn is soft and comfy, but you can use any yarn you would like of course!
I named it Colours because, well, it has so many beautiful colors! There are endless opportunities for color combos using the Landscapes Yarns by Lion Brand.
If you have any questions about this pattern, please join my pattern support group Stardust Gold Crochet & Friends.
Sweet Treats CAL Starts January 28th!
Sign up to get notified!
I also have a bunch of other FREE CROCHET SCARF PATTERNS…make sure to check those out.
Stash-Busting Blog Hop!
If you landed here from Made by Gootie or Raffamusa Designs, I'm so happy to include the Colours Scarf in the Stash-Busting Blog Hop!
I created a post that has all the details on this fun Stash-busting blog hop – check it out.
Today ONLY you get access to the FREE PDF for this wonderful colorful free crochet scarf pattern.
Scroll down to bottom of post and look for the large pink download button and instructions on how to get it!
Before it goes away!
If you don't like the idea of clicking on posts every day, we got you!
Of course there is a bundle! A Bundle? Yes, all the patterns in ONE place. 33 beautiful crochet patterns for $9.99 + plus my bonus gifts!
All of the stash busting crochet patterns are available now for instant download – yay! I've added a special bonus gift too…
The bundle is 90% off until February 2nd and only available throughout the blog hop – after that – it disappears.
Here are some of the beautiful patterns you get in the bundle.
BONUS Free pattern PDF when you purchase the bundle using my link
As a huge thank you for grabbing the stash busting crochet bundle, you get an extra bonus! A bundle of 3 crochet pattern winter sets. Instruction and link will be forwarded at check out.
Included in bonus bundle –
Winter Blush Beanie & Scarf Set
Fuzzy Bee Winterset
Maya Classy Cowl & Beret
Fashion first!
This scarf is the perfect pairing with denim and looks great against darker clothes too. The colours really pop. I thought about making the fringe pink or purple, but ended up using a white to give a break from all those colours, but I would love
to see someone make this with a bright fringe.
A little bit about the yarn…
I used Lion Brand's Landscapes in the colorways Desert Spring, Meadow, Coral Reef. This yarn is very fuzzy. If you have any type of respiratory issues, I recommend wearing a light mask with it. I have dust allergies, so I tend to wear one when working with a fuzzy yarn. After you finish, I recommend washing it, then taking scissors or a lighter and getting rid of the frays. Despite the fuzzies, I do love this yarn and the beautiful coloways.
A little note about how this pattern is written…
One stitch! This is a one stitch pattern! Aside from the foundation half double crochet row, you will find this one of the easiest patterns you've worked all year!
This pattern is written with one size in mind and is very straight forward. It involves a one-row repeat after the first few rows and finishes off with a half double crochet row.
Break out the denim!
Ready? Let's do this!
Need pattern support? Join my private Facebook group Stardust Gold Crochet & Friends! We talk about crochet, you're welcome to post your creations and help each other learn new crochet techniques!
Colours Chunky Scarf
+Skill Level
Beginner to intermediate
+ Gauge
10 fhdc = 4" (10 cm)
Gauge directions:
Create a fhdc chain of 12, ch 2, turn, hdc 1 in each st across, repeat from * until you have a 4 x 4″ swatch.
+ Materials
Suggested Yarn:
Lion Brand Landscapes I used 2 skeins of Meadow, 1 skein of Coral Reef, and 1 Skein of Desert Spring – any white or off-white yarn for fringe – I used Yarn Bee's Soft Secret in Ivory.
Hook Size: 6.5 mm (USA K) or equivalent to achieve gauge.
Yarn Details: 100% Acrylic, 147 yds (134 m) 3.5 oz (100 g) per 1 skein.
Yardage Needed: 588 yds (537 m) approximately 4 skeins.
Scissors
Measuring Tape
Yarn Needle
+ Stitch Guide
yo, insert hook in indicated st, yo, draw up a loop, yo, draw through all three loops on hook.
Special Stitches
fhdc – foundation half double crochet
step 1: create a slip knot, ch 3, yo, insert hook in first ch, yo, draw up a loop, ch 1, yo, draw through all three loops on hook. Step 2: yo, insert hook in bottom two loops of ch 1 created in step 1. Yo, draw up a loop, ch 1, yo, draw through all three loops on hook (2 fhdc created) – repeat step 2 until you reach desired number of sts.
+ Abbreviations
| | |
| --- | --- |
| hdc | half double crochet |
| fhdc | foundation half double crochet |
| sk st | skip stitch |
| st(s) | stitches |
| sp | space |
| ch | chain |
| *…* | *repeat* instructions between *…* |
Adjusting the Size:
To customize the sizing for this pattern is very easy.
Add or subtract foundation half double crochet and keep your final stitch count in even numbers. To reduce the width, reduce the number of Row 2 repeats.
Tassels remain the same for all sizes.
+ Pattern Notes – Please Read
Pattern is worked in rows.
Loosely crochet the hdc into the skipped stitch, pulling up the stitch to loosen it more.
Pattern works in any even number of stitches.
Use 2 skeins of a main color, then contrast it with 2 of another color or use 2 different colors like I did! Be Creative!
+ Colors Scarf Pattern
fhdc any even number or follow pattern below to match pattern in photos.
note: 1st st in made in same as t-ch.
Row 1: Working with one strand from each skein, 1 from Color A and one from Color B, and 6.5 mm hook, fhdc 172.
Row 2: Ch 2, turn. sk 1st hdc, *hdc 1 in next st, hdc 1 in skipped st*, rep *…* to end – 172 hdc.
Row 3: Ch 2, turn, sk 1st and 2nd hdc, hdc 1 in next hdc, hdc 1 in skipped st. *sk 1 hdc, hdc 1 in next st, hdc 1 in skipped st*, rep *…* to end, sk last hdc, hdc 1 in ch 2, hdc 1 in skipped st – 172 hdc.
Rows 4-9: Repeat Row 2.
Row 10: Ch 1, turn, hdc 1 in each hdc across – 172 hdc.
Cut, tie off and weave in all tails.
+ TASSELS:
Measure a length of around 19" (or your length choice), I used 11 strands. Fold them you're your finger, insert a hook or your finger where you want to place the tassel, and pull all 11 strands through to form a loop. Take the loose ends and bunch them together, then place them through the loop and pull it tight – please see video for help on this.
Grab The Colors Scarf FREE PDF here….
Clicking this button automatically applies the coupon code. If you have trouble with this link. Please enter coupon code: COLORBUST to get 100% off.
Colours Chunky Free Crochet Scarf Pattern
Full Companion Video Tutorial
I'd love to see your work! Use hashtags on FB & IG
#stardustGoldCrochet #coloursChunkyScarf
Thanks for stopping by and making beautiful things with me,
PLEASE SHARE AND PIN! IT'S HOW I KEEP MY PATTERNS FREE!
If you'd like to collaborate with me, please send me a message or leave a comment, I would love to work with you!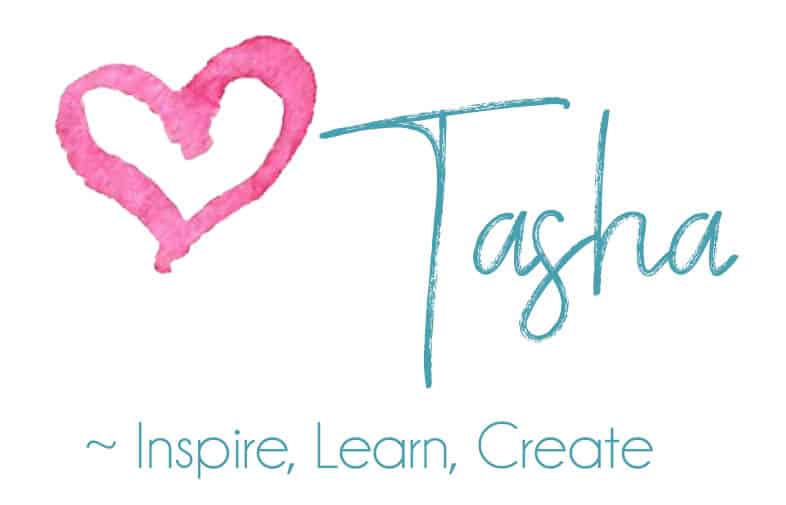 More free patterns you may like…
All photos and pattern are property of Stardust Gold Crochet.
Feel free to sell items created from this pattern, but please do not copy, distribute, or sell this pattern as your own.
This post contains affiliate links, if you happen to purchase from my links, I will earn a few cents :). Thank you for that!