Welcome to Saturday Stitch Explorers! This week's stitch is how to crochet Coral Mesh. It's getting hot outside and I'm looking forward to the beach! I bet you are too, unless you already live somewhere tropical and warm <3. I would love to live by the beach again. I'm a California native and born in Florida. So after moving to Memphis in 1993, I feel like I'm a mermaid out of water for sure. I long for it. Anywhooooo, this stitch was inspired by the beach, and I wanted to create something airy, fresh, open, and easy to adapt to a cover-all or even a mesh bag.
I incorporated a modified Solomon's Knot into this stitch because it has that open and airy feel too it. You can check out another cool Solomon's Knot stitch here. It's airy too, but also has a little more of a flowery look to it, pictured below.
Complete video tutorial at bottom of post – for all the visual learners out there.
Do you have a stitch or pattern you'd like a video created? Leave a comment! I'd love to create a video tutorial for you, send me a message from my contact page 🙂 in the "about me"
Are you ready to learn this new stitch? Let's get started!
Coral Mesh by Tasha Margette
For this tutorial I used I Love This Cotton in white, with a 5 mm hook.
The Coral Mesh consists of a modified Solomon's knot, chains, and half double crochets.
you may also like these stitch tutorials…
You May Like These Stitch Tutorials
---
+ Abbreviations
---
| | |
| --- | --- |
| hdc | half double crochet |
| sc | single crochet |
| msol | modified Solomon's knot |
| ch (s) | chain (s) |
| sk | skip |
| yo | yarn over |
| st(s) | stitch(es) |
| * … * | repeat from * to * as many times indicated |
---
+ Stitch Guide:
---
msol – modified Solomon's Knot
pull up a long loop (1/2″ to 3/4″). yo, pull through. ch 1.
hdc – half double crochet
yo, insert hook in next st. yo, draw up a loop, yo, pull through all 3 loops on hook.
sc – single crochet
insert hook in next st, yo, pull up a loop. yo, pull through both loops on hook.
---
Pattern:
---
Pattern works in multiples of 5 + 2.
to start, chain any multiple of 5 + 2. for this sample pattern, I'll use 17.
Row 1: sc 1 in second ch from hook. msol 1, sk 4, hdc 1 in next ch.
Row 2: ch 1, turn. hdc 1 in first hdc. *msol 1, sk 1 msol. hdc 1 in next hdc* – rep *…* to end.
rep Row 2 until you reach your desired height.
If you want to create a blanket or garment and know what size you want to make, but not sure how to figure out how many chains to start with, check out my Multiples Calculator. It will calculate how many total chains you need to start your project based on *your* hook and *your* yarn. :D.
Congratulations! You're finished!
The complete video tutorial is below.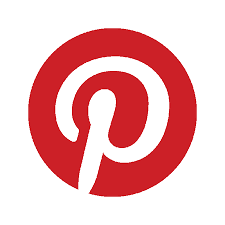 Coral Mesh Complete Video Tutorial:
What can I make with the Coral Mesh?
This stitch will look wonderful to create a mesh bag, beach back, a beach cover-all, a loose fitting tank cover, and beach dress, the possibilities are endless!
---
I hope you enjoy this tutorial, and if you have any questions or comments, please leave them below, I would love to talk crochet!