Hi everyone! 👋🏼 Welcome to Stitch Explorers! 🤗. If you're new to Stardust Gold Crochet, I do a weekly (sometimes biweekly) crochet stitch written and video tutorial. 🧶. I was calling it Saturday Stitch Explorers, but then life kind of got in the way and I sometimes do it on Sundays or I might skip a week but I try to be consistent.
I hope you enjoy this stitch. The pretty picot Mesh is a stitch I found in the Crochet Dictionary. It's A beautiful two row repeat 💕, which makes it great for beginners, and wonderful for the speed crocheter too!
This stitch works up so fast once you get going, and I have a feeling I'll be making a pattern using it soon 😁. That is, after I reduce my WIPS by like 10! 😂
Sign up for the Stargazers newsletter to receive notifications of all free patterns and stitch tutorials :).
Complete video tutorial for Pretty Picot Mesh is at the bottom of post – for all the visual learners out there.
Do you have a stitch or pattern you'd like a video created? Leave a comment! I'd love to create a video tutorial for you, send me a message from my contact page 🙂 in the "about me"
Are you ready to learn this new stitch? Let's get started!
I hope you enjoy this stitch! Happy Crocheting!
Pretty Picot Mesh
---
+ Abbreviations
---
| | |
| --- | --- |
| sc | single crochet |
| dc | double crochet |
| picot | picot |
| ch (s) | chain (s) |
| sk | skip |
| sl st | slip stitch |
| yo | yarn over |
| st(s) | stitch(es) |
| * … * | repeat from * to * as many times indicated |
---
+ Stitch Guide:
---
Special Stitches
Picot
Sc 1, ch 3, sc 1 all in same stitch or chain.
---
notes:
Pattern:
For this tutorial I used I Scheepjes Stone Washed (DK) in color 810 and a 4.5 mm hook.
---
To begin, chain any multiple of 6 + 5 add 1 for foundation chain.
Row 1: (WS), sc 1 in 2nd ch from hook, ch 3, sk ch-4, picot 1 in next ch, *ch 3, sk 5 ch's, picot 1 in next ch* – rep *…* until 5 ch's left, ch 3, sk 4 ch's, sc 1 in last ch, turn.
Row 2: Ch 1, sc 1 in first st, *ch 3, sk ch-3, picot 2 in next ch-3 arch* – rep *…* to last sc, then ch 3, sk ch-3, sc 1 in last st, turn.
Row 3: Ch 6 counts as 1 dc and ch 3), sk ch-3,*(sc 1 in next picot arch, ch 3) 2 times, sk ch-3* – rep *…* to last sc, then dc 1 in last st, turn.
Row 4 – X: Repeat Row 2 & 3 (except on repeats of Row 2, end with 1 sc in 3rd ch of ch 6).
Congratulations! You're finished!
you may also like these stitch tutorials…
You May Like These Stitch Tutorials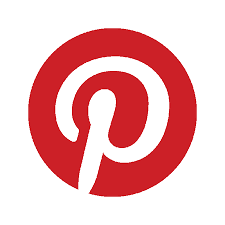 Pretty Picot Complete Video Tutorial:
What can I make with the Pretty Picot Mesh Stitch?
This stitch would look beautiful as an mesh scarf, a mesh tank, or even a pillow cover. Its so beautiful and versatile, you will love coming up with beautiful designs with this stitch.
---
I hope you enjoy this tutorial, and if you have any questions or comments, please leave them below, I would love to talk crochet!