Hello fellow makers! I recently published an article on how to read a graph, and mentioned my C2C blanket size calculator in the tutorial video. I realized I didn't have a calculator out there for Row by Row graphgans using single crochet, so it only makes sense to create one right? Use this crochet blanket size calculator to determine how big your row-by-row afghan will be. It is easy to use and just requires a little swatching!
The math involved in determining how big a blanket will be isn't exactly rocket science, but it is a bit of simple algebra. I have a disdain for breaking out the excel spreadsheets I've created every time I want to make a project, so the next best thing is these calculators. I've referred back to my C2C calculator sooooooo many times.

The stitch calculator is also a good one because it lets you determine size based on a certain, sometimes complicated stitch, so check that one out too!
If you want support in creating any of my free patterns, please feel free to join my pattern support group on Facebook!
Grab Your Hooks!
Row by Row Graphgan and Afghan Blanket Size Calculator
This calculator will work for using single crochet only. Next up will be one for working a graphgan in double crochet, which will take just a little bit more math :(, because each pixel/square of a graph = a stitch and 2 double crochet = 1 stitch… anyway, moving on…
Step 1
Create a small swatch that measures at least 5″ wide & 5″ tall.
Step 2
Measure how many stitches are in 4″ and how many rows are in 4″
Step 3
Enter those number below – it's as simple as that!
Check out my Crochet Design Tools for more crochet Calculators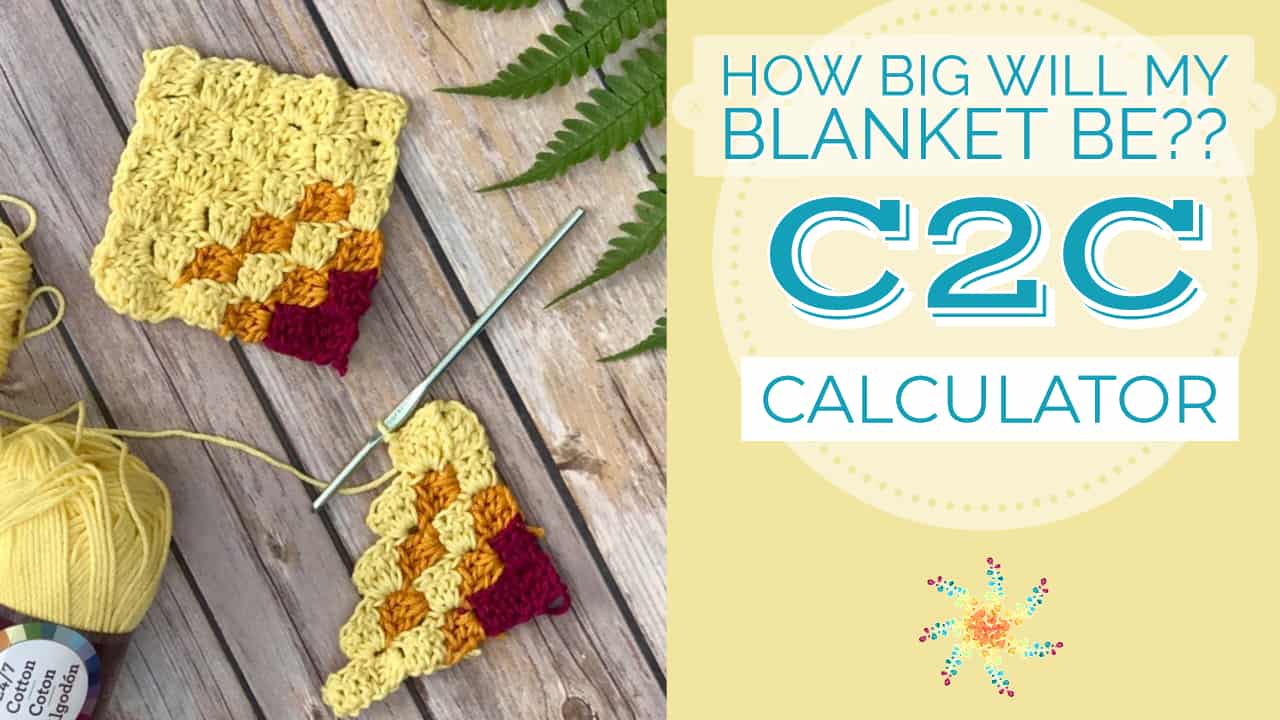 If you want to learn how to read a graph, check out the article I wrote on reading graphs, there are link in that article on the 5 best graphing programs for C2C and graphghans too
I hope you enjoy using this crochet blanket size calculator!
Is there a calculator you need? Let me see if I can make one for you, please leave a comment below or send me a message 🙂
I received a few requests for new calculators. I have created a double crochet blanket size calculator and working on a half double crochet blanket size calculator. Both of those will be available soon, so check back or sign up for my Stargazers Newsletter to gain access when they become available!