It's time for some fun! The Hidden Treasures Blog Hop is a quick & fun holiday crochet blog hop, filled with little treasures and 12 Beautiful Crochet Patterns! What are the treasures? Special discounts, extra free patterns, printables, and more…
This blog hop is special and here's why..
All the hidden treasures! The kid in all of us loves to hunt and find treasure. As a kid I was fascinated by Huckleberry Fin, Pippy Longstocking, Tom Sawyer, and of course…The Goonies! Pots of gold, treasures with secret surprises to discover what will happen when I open the chest!
Each designer has buried a treasure within the FREE Pattern, and more treasures will be found on the feature day of the hop. Wherever you see this treasure chest, click it to discover what you've won!
These treasures are EXCLUSIVE to the Hidden Treasures blog hop – so you won't find them anywhere else!
In addition to the 12 beautiful crochet patterns, you are getting 12 hidden treasures!
Without a doubt, it will be the most fun you've had in a blog hop ever!
Sneak Peek at the beautiful crochet patterns
Here is a sneak peek at some of the beautiful free crochet patterns in the hop.
You'll find cute crochet headbands, 3 amazing crochet blanket patterns, little cute amigurumi stuffed animals, pocket pollys, and gnomes! In fact, you'll find so may great patterns you'll want to share with all your friends.
First things first…
Don't miss an update.
First, I will send you an e-mail reminder every day (please don't report me for spam…pretty please) In the email, you will find the link to this page.
Then, boookmark this page and set a reminder to come back every day for the links!
Lastly, each day you grab the link to a special FREE CROCHET PATTERN!
Bookmark this page. How do I do that? Here is an article on how to bookmark pages. The BEST way to never miss an update is to sign up for the Stargazers Newsletter.
How blog Hops Work
If you are new to blog hops and curious how they work, Here is an easy guide to follow…
Crochet bloggers offer a free pattern PDF download.
The host (me) organizes them all on ONE blog post page (this page).
Sign up for the emails and keep an eye on your socials to get reminders.
A new code is released every day (so bookmark this page!)
Follow the links, enter the codes and download your free pattern!
Some patterns are DIRECT DOWNLOADS – with no code!
It's that simple!
Naturally, blog hops will help you discover new crochet patterns from talented crochet designers that may be unfamiliar to you.
Therefore, you'll also discover new crochet patterns you've never seen before.
Bundle Details:
Blog Hop Bundles are ALL the patterns in ONE place.
The most special thing about this bundle is all the HIDDEN TREASURES!
So, If you prefer written instructions, a Hidden Treasures Crochet Pattern Bundle is available for purchase today!
The bundle will be available throughout the blog hop, but goes away on December 12th at 11:59 PM EST. The bundle includes:
12 Beautiful Crochet Patterns in Holiday and Winter Themes
Unlock 12 Hidden Treasures – find the treasure chest image in each pattern to get extra bonus'!
Various skill levels – Perfect for all crochet skill levels
Clickable Table of Contents
Full written Ad-Free Crochet Patterns
Links to video tutorials on how to work the stitches
Photo tutorials
And more..
Another wonderful thing…I've added a wonderful Winter Set BONUS BUNDLE of 12 Winter Crochet Patterns – when you purchase the bundle. That makes it 24 patterns + all the wonderful hidden treasures for $12.99
The best part about The Hidden Treasures Blog Hop Pattern Bundle is you have access to all the patterns at your fingertips TODAY!
MEET THE DESIGNERS
I have teamed up with 9 other crochet designers to bring you 12 fun FREE WINTER CROCHET PATTERNS!
Head over to their blogs and pages to show them some love and explore their wonderful crochet patterns:
If you are new to blog hops, welcome to the fun! Check out the free fall crochet pattern in the Autumn Harvest Blog Hop too!
Here is where you will find the free patterns updated starting December 1st, 2022. So make sure you remember to bookmark the page.
Additionally, Patterns will be live at 12:01 am EST on the feature day. A reminder email will be sent out at 8 AM EST every day, so you don't miss a pattern!
And the best part – A new link will be added every day for the first 12 Days Of December! Hooray!! Check back each day!
The special thing about this blog hop is all the hidden treasures! Look for the treasure chest graphic within the posts & pattern PDFs to get something special! What is that something special? You'll have to go on the treasure hunt to find out!
12 Free Crochet Patterns for the Holidays
Welcome to the Hidden Treasures Blog Hop! Here you will find 12 fun and festive free crochet patterns, perfect for the holidays. There is a pattern for every crochet skill level, so you're bound to find something you love.
About the Blog Hop
Check back every day from December 1st to December 12th to get your free PDF download!
Photo Credit: knittingwithchopsticks.com
CODE: DIRECT DOWNLOAD
This beautiful blanket is so lovely with bright colors and what's even better is it is an easy stitch!
Directions to download: When you get to the post, find the hidden treasures DOWNLOAD button. Then go back and look for the hidden treasure chest to unlock more treasures!
Photo Credit: www.madamestitch.com
Photo Credit: www.ravelry.com
COUPON CODE: EXPIRED
Direct Download from Ravelry after entering code ad checkout.
When you get there, scroll down to the "download the pattern" button, enter the code in the Ravelry box at checkout.
Photo Credit: crochetwizzard.com
CODE: EXPIRED
This cute amigurumi sleighbell is cute and works up super fast! Perfect for a quick crochet Christmas gift.
DOWNLOAD INSTRUCTIONS:
When you get to her post, scroll down and find the button that says Ravelry PDF Download, click that button. Add the code JINGLE to checkout, that's it!
Photo Credit: www.straighthooked.com
CODE: EXPIRED
The Polar Rush Capelet is a beautiful pullover you'll love making this holiday season. It's color combinations are endless. I hope you enjoy making this free pattern!
CODE: EXPIRED
This vintage VW bus crochet Christmas blanket pattern is too cute (I must say so myself)! I hope you enjoy making it! Happy Crocheting! Remember to find all the hidden treasures!
Photo Credit: www.pocketyarnlings.com
CODE: EXPIRED
This little amigurumi pattern is so adorable I can't stand it! This cute pattern is tiny, and perfect as a gift for the child in your life who loves fantasy crochet!
Directions to download: When you get to the post, scroll down and click the "buy now" button.
Photo Credit: creationsbycourtney.com
CODE: PTC11XMAS
This adorable Pine Trees crochet cowl is a perfect quick festive Christmas project!
Photo Credit: myfingersflyblog.com
CODE: EXPIRED
Today's pattern is an adorable Penguin amigurumi for the penguin lover in your life. Once you add it to your cart, then click checkout and apply the code.
CODE: EXPIRED
The Jingle all the Way blanket is part of my vintage car blanket series. There are both C2C & Written patterns for this one! Happy Holidays!
Photo Credit: www.mycraftypursuits.com
CODE: GIFTINGGNOME
These cute tiny amigurumi gnomes are easy to make and so much fun! Grab the free pattern today and check out the hidden treasures!
Thanks for taking part in the hidden treasures blog hop. I hope you have a great time!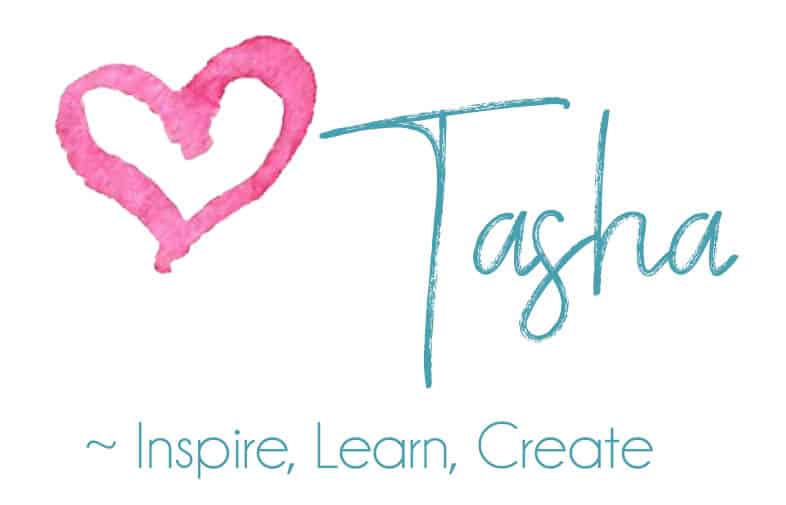 You May Like These Stitch Tutorials
*any FREE pdf download participants agree to my privacy policy.