I went a little gnome crazy this year. One post turned into 5! In this post I've gathered together 15 crochet Christmas gnome patterns from a variety of incredible crochet designers. These are all free patterns!
I found some great patterns online that I think you'll love. If you're looking for something extra special, you can also buy some handmade crochet gnomes from Etsy. If you don't crochet, they come in a variety of sizes and colors, so you can find the perfect one for yourself or a gift.
In This Post You Will Find Christmas Themed Crochet Gnome Patterns, including…
Gnome Christmas Ornament Patterns
Granny Square Gnome Patterns
Little Gnome Keychains
Amigurumi crochet gnomes
Large gnome dolls & more…
I hope you find a pattern that you love and have fun crocheting your Christmas gnomes!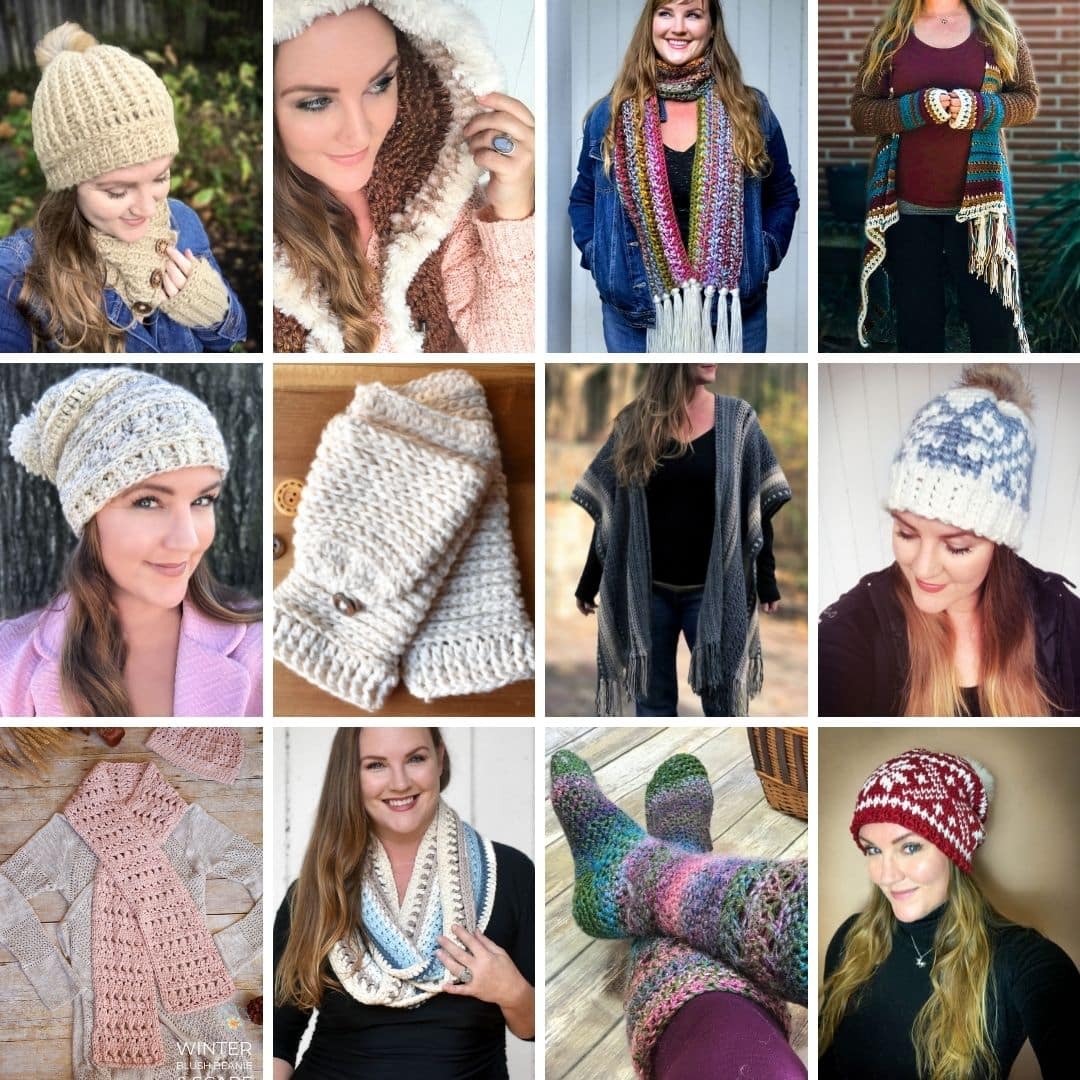 Lifetime Bundle SALE
88 + Patterns PLUS all future patterns
Sale $21 / Regular $35
Christmas Crochet Gnomes Are So Cool Because…
The gnome trend is strong and I don't see it going away anytime soon. Why are crochet gnomes so cute? Crochet gnomes are so cute because of their charming and whimsical designs.
They have tall flimsy hats, and colorful, textured clothing that make them seem like they're ready to burst out into song. The intricate details of the crochet stitching also adds to their cuteness, making them the perfect addition to Christmas and Holiday decorations.
So far I've crocheted one gnome pattern and I love it. The Joyful Gnomes C2C Christmas Blanket is a free pattern on the blog too! It's crocheted in corner-to-corner crochet, but I plan on working it up as a wall hanging for my living room next year.
That's why I love working from graphs, because you can use just about any stitch to create fun patterns.
I hope you enjoy this round-up and be sure to check out the other gnome crochet pattern posts!
15 Adorable Crochet Christmas Gnome Patterns (Free Patterns)
Here you will find all the cutest free gnome crochet patterns and they are all free!
Other crochet gnome roundups you may enjoy…
Wishing you a day of cozy crocheting and lots of warm hugs! Have a wonderful day!