I get this question a lot! How much yarn do I need to make that? How much yarn will I need for this C2C blanket? I am hosting a blog hop crochet along right now called the Sweet Treats Blanket CAL. So I broke down and worked out the math for this one and I am so happy I did! The c2c yardage calculator is perfect!
I will be using this calculator for years to come and hope you will too!
How does the C2C Yardage Calculator Work?
It's fairly simple actually. What you need to do is create a small C2C swatch (about three rows worth.
Follow the picture tutorial below then enter the number of inches in ONE of your squares. Enter the number of stitches used in your graph for that color…and walla!
Are you new to C2C?
C2C means corner-to-corner. You are working each square from the bottom right size diagonally to the top left side. If you are not familiar with C2C, please refer to my post called C2C Basics to get familiar with this fun crochet technique.
There is a full video tutorial on the basics of corner-to-corner crochet too. This will help you visualize how to change colors, work your decreases, and more…
C2C is great because you can use a graph to create some amazing patterns with wonderful color-work! Learn how to read a crochet graph here.
Fun and Free C2C Crochet Patterns
I've been creating a lot of fun corner-to-corner projects lately. I think I'm mildly obsessed with creating crochet graphs. Here are some of my new patterns mixed in with a few oldie but goodies.
Step 1.
Carefully cut your yarn closest to the edge of the stitches.
Step 2.
Remove hook, pulling out the yarn.
This is what it looks like.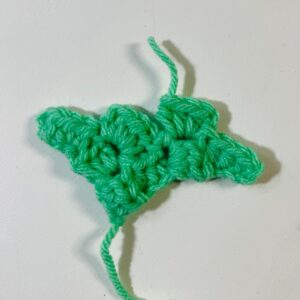 Pull out remaining yarn.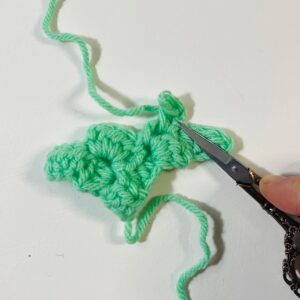 Step 3.
Pull out the remaining yarn, lift the loop up and pull the yarn through.
Step 4.
Cut yarn closest to the edge.
Step 5.
Wet it slightly and pull it out so it lays flat, and measure it. This time mine was around 13″.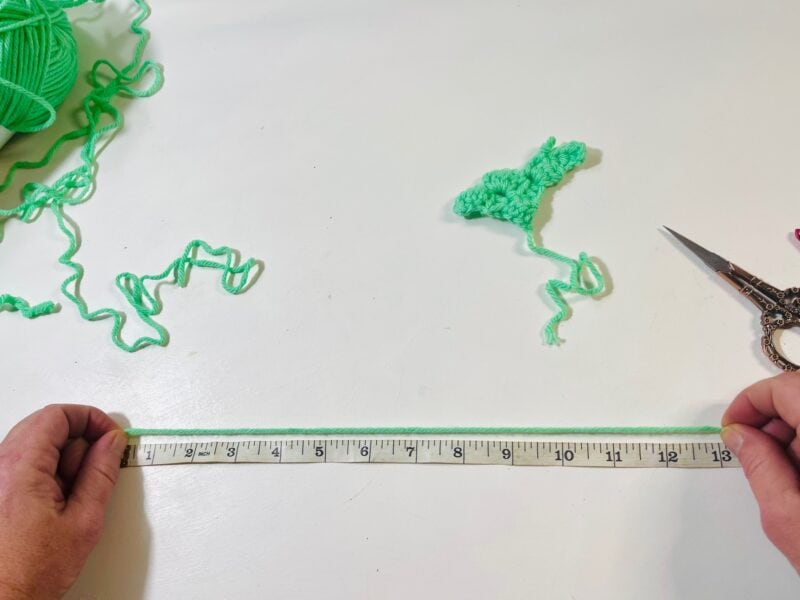 After you do this…
Enter your numbers below and it will tell you…how many skeins of yarn you need.

C2C Yardage Calculator
Pin it, Instagram it with #c2cyardagecalculator or #StardustGoldCrochet
I am SO excited about this awesome blog hop crochet along. Cannot wait to see you there!
Please leave any comments below, and thanks for visiting!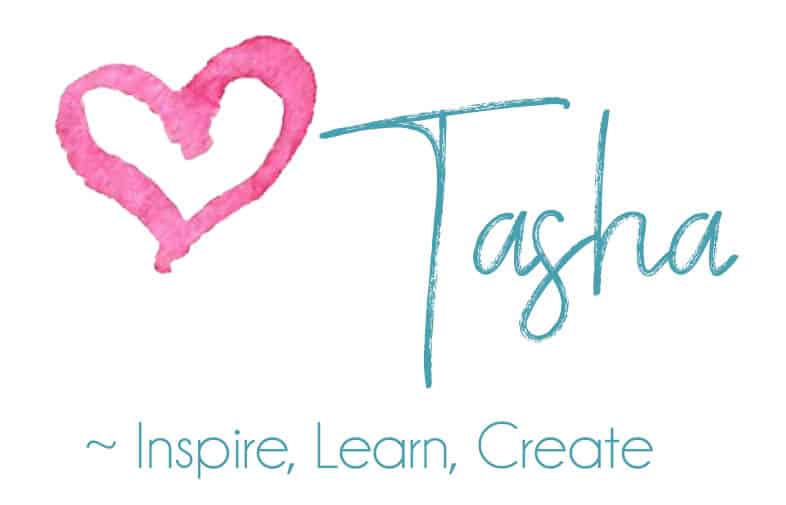 Yardage Calculator (C2C) How Much Yarn Do I Need?
The C2C Yardage calculator helps you figure out how much yarn you need for your favorite C2C project. The calculator works on any size crochet C2C graph.
Materials
Your favorite crochet hook
Your chosen yarn
Scissors
Ruler or measuring tape
Notepad to write down your measurements
Instructions
First, create a small swatch of 3 rows of C2C using the yarn and hook you've chosen for your project.
Step 1.
Cut your yarn close to where your last stitch ends (see photo).
Step 2.
Remove your hook and begin carefully pulling the yarn out.
Like this...
Step 3.
Pull out the remaining yarn, until your set of double crochet's and the chain 2 are completely pulled out. (see photo).
Step 4.
Cut your yarn at the very edge (see photo.)
Step 5.
Wet it slightly and gently pull it out so it lays flat, then measure it. My sample measures around 13".
Enter your numbers into the calculator and it will tell you approximately how many skeins you will need for your C2C project!
Notes
Remember to use the same tension throughout and the same tension you normally use while working your crochet projects. If you try to change your normal tension, your results may not be as accurate.
Always round up to the nearest whole number.
Remember to account for extra yarn if you are creating a border.
Recommended Products
As an Amazon Associate and member of other affiliate programs, I earn from qualifying purchases.
*any FREE pdf download participants agree to my privacy policy.