It's getting cold guys
! I figured this would be a great time to roundup all my free beanie patterns in one blog post so you can bookmark it and come back and make them ALL!
I hope you enjoy these patterns, and keep an eye out next week for a CAL hosted here on my blog for the Fair Isle Slouchy Beanie. This is a pattern I designed last year that I will be releasing for *free* here on the blog and debuting the release with a full blown 3 week crochet along (CAL)!
Without further ado, here is a round up of all my free beanies! (and a few sets too!)
The Country Hearts Chunky Beanie comes in various sizes, and works up using the crochet stitch called the knit stitch aka waistcoat stitch. I've created a full video tutorial on how to create this stitch, along with tips on changing colors too!
The Ice Crystals Beanie is the Country Hearts Beanie close cousin! It's created using a graph and the same knit stitch, so once you master one, you're sure to master the other!
better yet…get the latest on new stitches and premium patterns, by signing up for the Stargazers mailing list here.
The Lyra Beanie is a super easy 2 stitch repeat pattern with instructions on how to size from baby to adult! It works up surprisingly fast too. It also comes with a full video tutorial to help you work the pattern.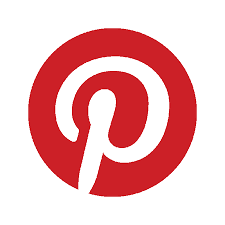 Clean Beanie
The Clean Beanie was inspired by a friend who asked me to make her a beanie to celebrate her sobriety. What a great inspiration!
Beanie & Scarf Sets
The following are a few of the free sets. I really love a great beanie, but what I love even more is a matching scarf/cowl & beanie/beret set! Hope you do too.
I think I need to updo some new photos for this one! Bad Tasha! I'll work on that for sure lol
The Maya Classy Cowl & Beret are a very classy set
. Classic stitches, and something for the minimalist. I really love the textures of this set, and the beret comes in various sizes as well.
This set is really one of my favorites!
The Winter Blush Beanie & Scarf is one I love to wear ALL THE TIME. It's so soft! These work up pretty fast too because the yarn is chunky for the scarf, and the hat comes in various sizes as well, from toddler to adult.
Well that is it so far! But guys! Keep an eye out in the next few weeks because I'll be releasing these beanies as freebies too! I hope you enjoyed this roundup! Pin it!
Keep an eye out for these!