Welcome to Saturday Stitch Explorers! This week's stitch you'll learn to crochet the Paddle Stitch. This stitch is my new favorite for many reasons. It works up sooooo fast. Actually, it works up ridiculously fast, and I didn't even feel the need to modify it, which is great!
It has a slight open work look to it, which would be wonderful for a spring cardigan, a baby blanket, or even a summer tank top.
I missed last weeks stitch explorer because I had a fight with my mop bucket, and lost. It took the skin off two knuckles, and of course, it's on my right hand. Ya know, the one that shows the most in my videos! Bwahahaah! Ugh. So please ignore the band-aid. If it isn't healed by next week, I'll get a fancy band-aid. lol.
It always feels like when I have something important to do that requires my appearance to look polished, I cut myself, trip, get a bruise, or something else very slapstick like happens. It's funny, but not funny when it's your business to look half-way decent! lol. But hey, I'm a clumsy human, and it's pretty hilarious most of the time.
Back to the stitch… haha.
This is the absolute, bestest stitch for a beginner! It uses only one stitch. The double crochet (stitch guide below). The repeat is fairly short too only a 2 stitch repeat and a one row repeat.
I hope you enjoy this stitch! Happy Crocheting!
Complete video tutorial at bottom of post – for all the visual learners out there.
Do you have a stitch or pattern you'd like a video created? Leave a comment! I'd love to create a video tutorial for you, send me a message from my contact page 🙂 in the "about me"
Are you ready to learn this new stitch? Let's get started!
Paddle Stitch
For this tutorial I used Scheepjes Stone-Washed in 818, and a 4 mm hook.
---
+ Abbreviations
---
| | |
| --- | --- |
| dc | double crochet |
| ch (s) | chain (s) |
| sk | skip |
| yo | yarn over |
| st(s) | stitch(es) |
| * … * | repeat from * to * as many times indicated |
---
+ Stitch Guide:
---
dc – double crochet
yo, insert hook in indicated stitch, draw up a loop, yo, pull through 2 (2 times).
---
Pattern:
---
multiples of 8 + 2 (add 4 for foundation chain)
Row 1: (dc 1, ch 2, dc 1) in 7th ch from hook. *sk 3, (dc 2, ch 1, dc2) in next ch**. sk 3, (dc 1, ch 2, dc 1) in next ch* – rep *…* end repeat at ** then, sk 2, dc 1 in last ch.
Row 2: ch 3, turn. sk 3 dc. *(dc 1, ch 2, dc 1) in ch 1 sp. sk 3 dc, (dc 2, ch 1, dc 2) in ch 2 sp. sk 3 dc* – rep *…* ending with 1 dc in top of ch.
repeat row 2, except dc 1 in 3rd ch of ch 3.
If you want to create a blanket or garment and know what size you want to make, but not sure how to figure out how many chains to start with, check out my Multiples Calculator. It will calculate how many total chains you need to start your project based on *your* hook and *your* yarn. :D.
you may also like these stitch tutorials…
You May Like These Stitch Tutorials
Congratulations! You're finished!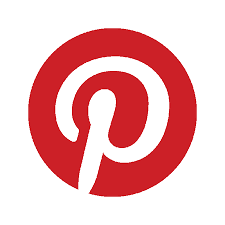 Paddle Stitch Complete Video Tutorial:
What can I make with the Paddle Stitch?
This stitch will look wonderful to create a baby blanket, nice open-work top, scarf, or bag, let your imagination run wild!
---
I hope you enjoy this tutorial, and if you have any questions or comments, please leave them below, I would love to talk crochet!