Welcome to Saturday Stitch Explorers! This weeks stitch is the Shell Network Stitch, which I renamed to Shells & Lattice Stitch – just because it sounds cuter…right? lol. This stitch is so wonderful! Similar to last week's Paddle Stitch, it is all double crochet with a 1 row repeat – which makes it great for beginners and novice crocheters alike. I don't know about you, but I love a simple repeat. There is a full video tutorial at the bottom of the post as well.
A few more things to cover before we dive into making! The first is I have a CAL coming up on Monday the 24th – I was honored to participate in Patchwork Mystery CAL by Anastasia Smith over at Journey Channel Designs. She gathered 12 designers to participate and each create a 12″ x 12″ afghan square.
She asked us to create something that we felt reflected our personal crochet style. So I created a square that had puffs & overlay crochet, something with a lot of texture. I really enjoyed creating this square and I hope you all join me for the CAL this Monday.
The Phoenix CAL starts on Monday June 24th, 2019 through Sunday, June 30th, 2019
and will go through Sunday. I will be here to answer any and all questions – just head on over to the Facebook group and ask to join. We are entering week 11, but that doesn't mean you can't play catch up, or just work them at your own pace – the group will always be there for you to refer back to, and the first 10 squares are located in the announcements section of the group. Check out *this* post for more details on the CAL along with my latest podcast.
Complete video tutorial at bottom of post – for all the visual learners out there.
Do you have a stitch or pattern you'd like a video created? Leave a comment! I'd love to create a video tutorial for you, send me a message from my contact page 🙂 in the "about me"
Are you ready to learn this new stitch? Let's get started!
I hope you enjoy this stitch! Happy Crocheting!
Shells & Lattice Stitch
---
+ Abbreviations
---
| | |
| --- | --- |
| dc | double crochet |
| ch (s) | chain (s) |
| sk | skip |
| yo | yarn over |
| st(s) | stitch(es) |
| * … * | repeat from * to * as many times indicated |
---
+ Stitch Guide:
---
dc – double crochet
yo, insert hook in indicated stitch, draw up a loop, yo, pull through 2 (2 times).
---
Pattern:
For this tutorial I used Scheepjes Merino Soft in 647 Titan, with a 4 mm hook.
---
notes:
Pattern worked in back and forth rows.
Super easy!
Multiples of 8 + 3, add 3 for the foundation chain.
Row 1 (RS): dc 1 in 6th ch from hook, *skip 2 ch's, dc 5 in next ch, skip 2 ch's, dc 1 in next ch, ch 1, skip 1 ch, dc 1 in next ch* – rep *…* across.
Row 2: Ch 4, turn (ch 4 counts as 1 dc & a ch-1), skip (dc & ch 1), dc 1 in next dc, *skip 2 dc, dc 5 in next dc, skip 2 dc, dc 1 in next dc, ch 1, skip ch-1, dc 1 in next dc,* rep *…* across, ending rep at **.
repeat row 2 until you reach desired height.
Congratulations! You're finished!
you may also like these stitch tutorials…
You May Like These Stitch Tutorials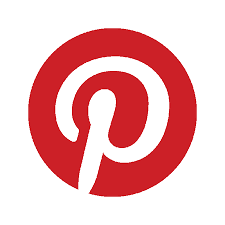 Shells & Lattice Complete Video Tutorial:
What can I make with the Shells & Lattice Stitch?
The Shells & Lattice stitch is so versatile and delicate. I imagine it would look wonderful as a chunky blanket, a delicate baby blanket for spring, scarves, hats, or even a cardigan or sweater. It's truly a beautiful stitch and even better, it is so easy to create.
---
I hope you enjoy this tutorial, and if you have any questions or comments, please leave them below, I would love to talk crochet!