It's border week! I've been toiling as to whether or not I wanted provide a pattern for this, or just let people do a favorite border. I created a border or the book and that's what I am going to share with you today, along with some variations. In this post you will find a cute C2C Blanket Border Pattern, and other ideas for your blanket border.
The variations are ones that some of the CAL participants came up with and shared with me. Ultimately, how you want to border your blanket is completely up to you.
However, here is the border pattern I used in the book and I hope you like it, but PLEASE feel free to come up with something creative and please share it if you do!
I love to see all the creative designs you make
Sweet Treats CAL Blanket Border Option #1:
This border is simple, and in hindsight, I would add one more row to it to make it taller. You can see from the picture below with the black background, I added one more row to encase the button border.
You can find the video tutorial for this version at the bottom of this post, or click here to jump to the video.
After stitching all of your squares together…
Count your stitches around entire blanket (excluding corner stitches)
Time for a little math…I crocheted a pineapple cluster stitch (using colored scraps – see stitch instructions below) in every 6th stitch, using double crochet in-between.
Evenly space pineapple clusters. (I came up with an even number and crocheted one every 6th stitch as pictured below)
On corner stitches (work these into the corner stitch or corner chain space) – (dc 2, ch 1, dc 2)
Corner Alternative: (dc 1, ch 1, dc 1) in corner stitch.
Finish border with another row of single, double, or half double crochet all around.
Simple Border Alternative: Work a double crochet border, remember to (dc 2, ch 1, dc 2) in each corner stitch.
OR any creative border you'd like! I would love to see what you come up with!
Scroll down for Option #2 – a wonderful maker named Mary Noonan sent me her pattern to share with you lovelies!
pineapple – puffy pineapple stitch
yo, insert hook in indicated stitch, *yo draw up a loop to level of your hook*, yo, insert hook in same stitch – repeat from * to *, (5 loops on hook), yo, draw through 4 loops, yo, draw through last two loops on hook – 1 pineapple stitch created.
C2C Blanket Border Option #2:
Mary Noonan shared this cute and fabulous blanket border with me today! I absolutely love the way this one turned out and she shared her pattern with us today too. Thank you Mary for letting me share this with everyone. Your blanket turned out fabulous!
Blanket Border Pattern by Mary Noonan
I did the next round color hdc connecting the corners of each square. then white BOL sc then each color after that was hdc and the whites were sc. On the last white, I added a picot to it.
The last row of each square, if you've been following the pattern is a hdc row. To start off the border, insert your hook and attach your favorite complimentary color in any hdc.
Because your stitch counts may be different than mine, I am going to write this in a way that will be conducive to that.
We will call them Color A, B, C, D, & E.
Row 1: (Color A) Ch 1, *hdc to corner ch-sp, (hdc 1, ch 1, hdc 1) in ch-sp, repeat from * around until you reach your beginning stitch, join in 1st hdc with your next color (she used white).
Row 2: (White) Ch 1, sc (BLO) until you reach the ch-1 space, (sc 1, ch 1, sc 1) in ch-1 space, repeat from * around, join in 1st sc with your next color.
Rows 3 – 8: Repeat rows 1 & 2 (change color on every odd row).
Share your border pattern!
If you come up with a border pattern and want to share it, please submit an image with your name, and a short pattern description. I'd be happy to share it with everyone and also happy to share any shop or link to your business too!
Send it to my e-mail address here.
Sign up for the Sweet Treats CAL Weekly Newsletter Here.
The ebook
If you love crochet eBooks, the Sweet Treats Blanket eBook is the one for you! It contains over 102 pages that includes:
Written pattern for each of the 12 crochet designs.
Color blocks written pattern for all 12 patterns.
Picture tutorials on how to create a lovely border for your squares.
Pictorial and instructions on creating the button border.
Designer Profiles with links to more free patterns.
Cut & Design cutouts to arrange your blanket squares easily!
While the CAL is running it is $10.99! After the CAL is over the price goes up to $13.99, so you're getting such a deal!
Corner to Corner Crochet Tips & Tricks Section:
C2C means corner-to-corner. You are working each square from the bottom right size diagonally to the top left side. If you are not familiar with C2C, please refer to my post called C2C Basics to get familiar with this fun crochet technique.
C2C is great because you can use a graph to create some amazing patterns with wonderful color-work! Learn how to read a crochet graph here.
C2C Blanket Size Calculator
The C2C blanket size calculator will help you determine how big your finished blanket will be based on *YOUR* gauge, using your favorite hook and yarn!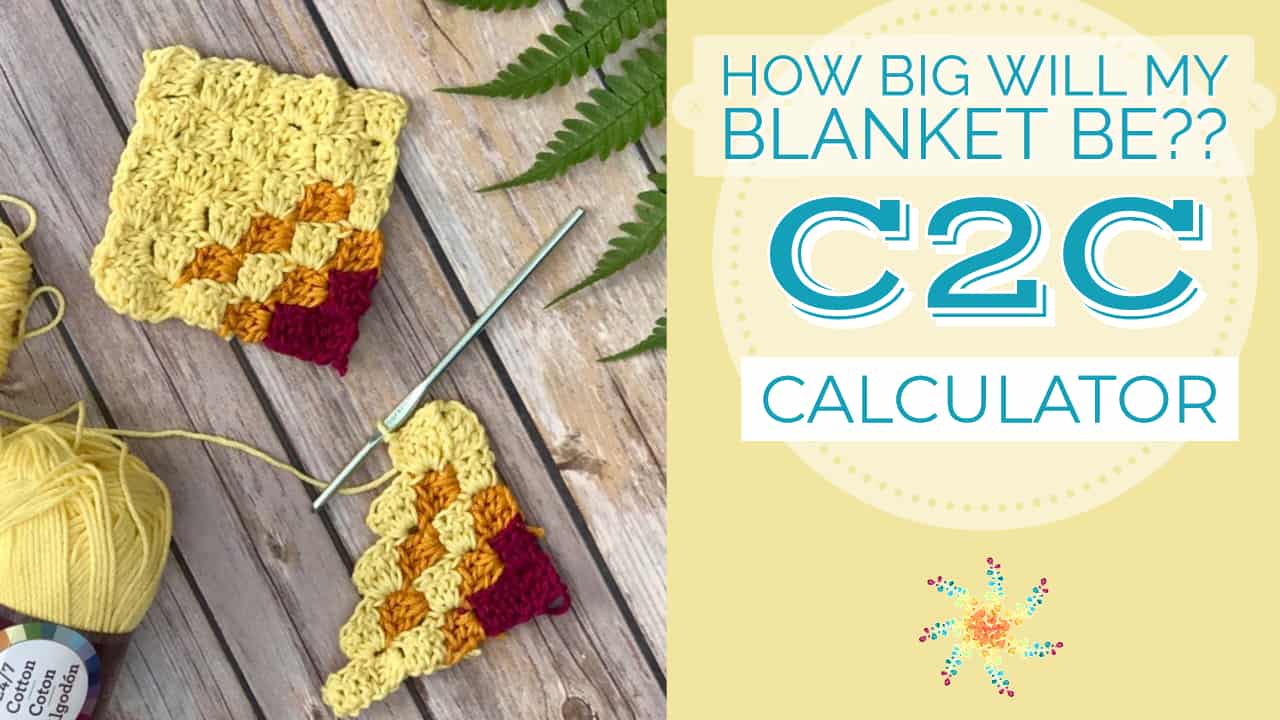 C2C Yardage Calculator
If you are going to use a different hook size or a different yarn. You can easily figure out how many skeins of yarn you need for blanket or the squares by using the C2C Yardage calculator.
Learn to Steam Block your Squares…
I created a video tutorial on steam blocking. This was my first time and I really LOVED how it turned out. Steam blocking video tutorial.
Remember to head over to the CAL group to post pictures and join in the discussion…Also!
I will be linking to more videos on steam blocking & the second row of the border along with a border for the entire blanket in the CAL group!
Pin it, Instagram it with #SweetTreatsCAL2022 or #StardustGoldCrochet
C2C Crochet Button Border Video Tutorial
If you want a fast way to border your squares, please check out this video
Please leave any comments below, and thanks for visiting!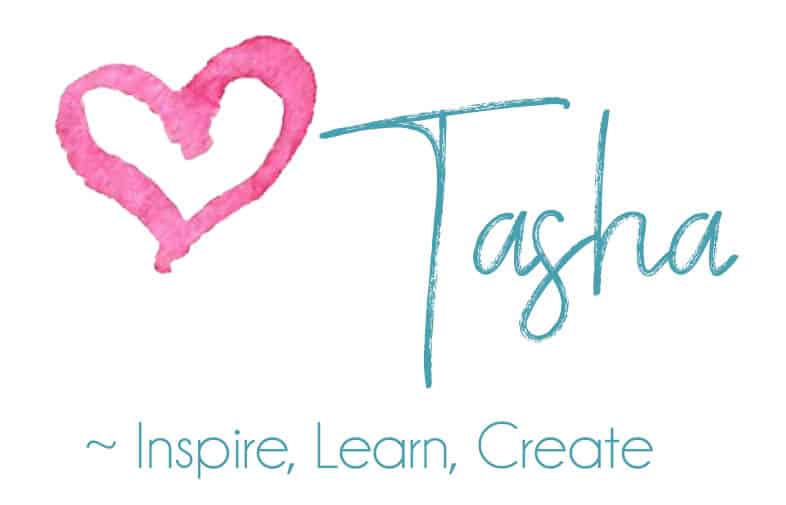 *any FREE pdf download participants agree to my privacy policy.