I am so excited to present the bundled Bernie Mittens C2C crochet pattern graphghan. I love Bernie for the kind soul that he is, and when this went viral, I just about died.
Not only is it hilarious, but I think everyone can relate to this feeling. After working so hard for something for nearly a decade, then watching someone else get the prize, but of course, you're not a sore loser, so you show up for the ceremony! It's awesome and very big of Bernie Sanders. It shows what great character he has.
Grab all three patterns in a ONE PDF file – Bundled Bernie Mittens Bundle Crochet & Cross Stitch, Written Row-by-Row too crochet pattern too.
Already a Stargazer? – click here to download your free PDF – enter the password sent to you in the e-mail.
Lifetime Members – log in to your account and head over to the downloads to grab your free PDF.
In this post…
Bernie Sanders Inauguration C2C Crochet Written Pattern
Bundled Bernie's Mittens Cross Stitch Written Pattern Download Link
Bernie Bundled Up a Row-by-Row Crochet Pattern Download Link
If you would like to join my pattern support group, you can find that here or click the button below.
Bundled Bernie's Mittens C2C Written Pattern
I really enjoyed creating this pattern. Graphing is something that is very time consuming, and can be tedious, but when the finished graph comes together and the final picture emerges, it is so satisfying.
I am mildly transitioning into creating more and more graphs for a lot of reasons. The first is I LOVE the versatility of C2C and crochet graphs in general. The cross over applications are endless. They can be used for blankets, pillows, scarves, hats, and just about anything you can think to put a graph pattern on. They also leave very little room for mistakes, which is nice.
They are kind of like the paint-by-numbers of the crochet and needlecraft world. A maker doesn't need to know a billion crochet stitches to create a graph. Most of the time they can be created using single crochet, double crochet, and half double crochet.
I appreciate you stopping by my blog to get your free Bundled Bernie's Mittens crochet pattern! Scroll down for the C2C version, and sign up for the Stargazer's list to get your PDF version which is ad-free!
The photos for the C2C written version are below and you are welcome to print them out and use them for the pattern. A Bundled Bernie's Mittens Crochet Pattern PDF instant download is also available that contains ALL THREE patterns – C2C, Row-by-Row, and Cross Stitch Patterns.
If you are new to creating a C2C pattern, please check out these posts to help you create the perfect C2C and get the right size blanket for you or your loved one.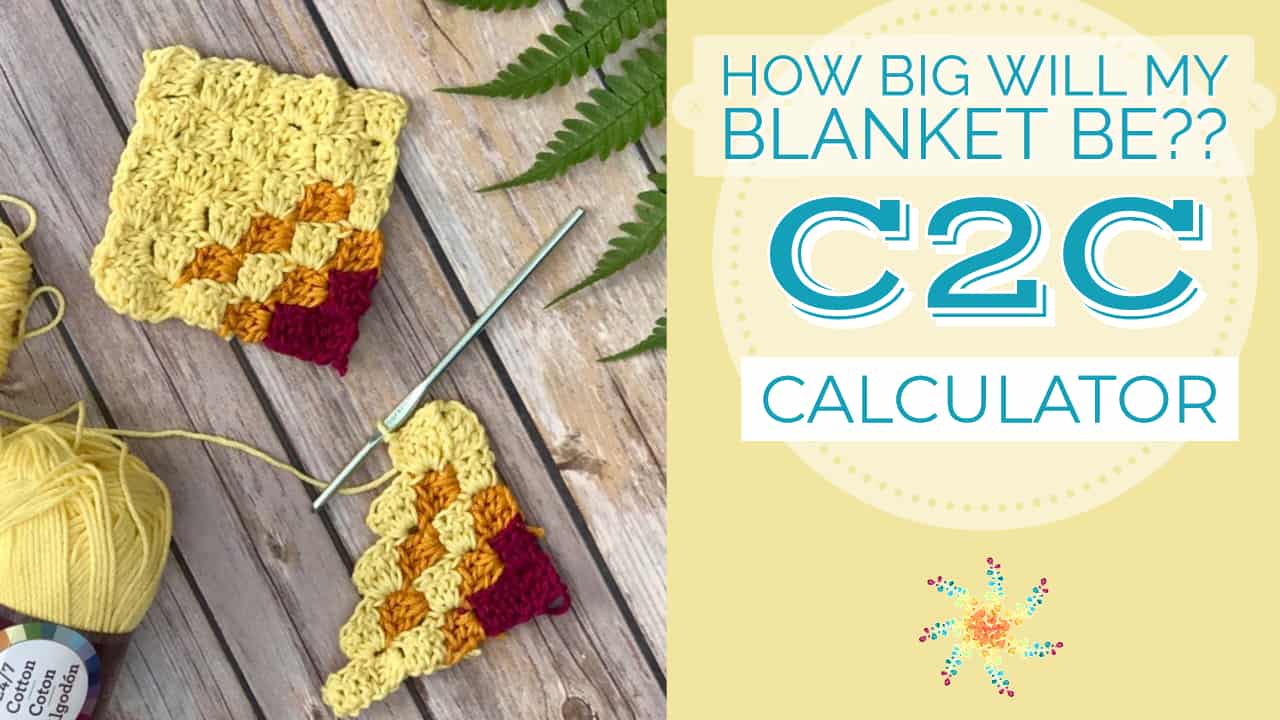 Bundled Bernie's Mittens at the Inauguration C2C Free Crochet Pattern
C2C Written Color Blocks :
Grab your yarn and hook!
+ Materials
A C2C pattern can be created using any yarn or hook size you would like. I created this pattern using Red Heart Super Saver and Red Heart Classic colors so you can easily match the colors in the pattern.
The cross stitch version (located in the PDF version) uses DMC colors and symbols to help you create the perfect cross stitch Bernie's Mittens pattern. It also includes the stitch count, which is helpful for crocheters too.
The stitch count can give you a better idea of how much yarn you will need for your project using Red Heart Super Saver yarns.
Of course, you can use any yarn you'd like! Remember to use the C2C blanket size calculator to determine how big your blanket will be.
+ Suggested Yarn
Below are the colors listed in the graph – see color chart below
Red Heart Super Saver Yarn Colors
001 – Black
0311 – White
0360 – Cafe Latte
0633 – Dark Sage
0312 – Black – this black is a little lighter than 001 – more like a grey.
0365 – Coffee
0406 – Medium Thyme
0380 – Windsor Blue
0347 – Light Periwinkle
0341 – Light Grey
0381 – Light Blue
Red Heart Classic
339 – Medium Brown
246 – Sea Coral
257 – Peach Light
412 – Silver
DMC Cross Stitch Color Chart:
DMC 310 – Black
DMC BLANC – White
DMC 372 – Mustard Light
DMC 3345 – Hunter Green Dark
DMC 413 – Pewter Grey Dark
DMC 898 – Coffee Brown Very Dark
DMC 320 – Pistachio Green Medium
DMC 160 – Grey Blue Medium
DMC 800 Delft Blue Pale
DMC 762 – Pearl Grey Very LIght
DMC 775 – Baby Blue Very Light
DMC 420 – Hazel Nut Brown Dark
DMC 754 – Peach Light
DMC 948 – Peach Very Light
I Have a Bunch of Free Crochet Patterns & Stitch Tutorials!
C2C Bundled Bernie's Mittens at the Inauguration Crochet Graphs
Here is the written C2C pattern, the graphs are below. The written pattern looks a little funny here, but the Bundled Bernie's Mittens Crochet Pattern PDF looks a bit more organized and pretty. In the PDF, I added a row-by-row written version of the pattern and a cross-stitch version with DMC colors (listed above).
Download the FREE Bundled Bernie's Mittens Crochet Pattern PDF (sneak peek below) by signing up for the stargazers list (links above) and if you are already on the list, check out your e-mail for the password for your free download! Lifetime members can log in and download the PDF too!
The PDF includes Row-by-Row written crochet pattern & cross stitch pattern too! I hope you enjoy creating this crochet pattern!
When you finish creating it, please feel free to tag me at @stardustgoldcrochet or use the hashtag #bundledberniestardust or #stardustgoldcrochet. My socials are in a neat link at the bottom of the page or you can find them in the sidebar too.
Bundled Bernie's Mittens "Current Mood" C2C Written Crochet Pattern
Bundled Bernie's Mittens C2C Crochet Graph
The best way to use these crochet graphs is to download them, print them out and tape them together. Because the graph is somewhat large, it may be difficult to see all the squares if you print it out on a 8.5″ x 11″ piece of paper.
Congratulations! You Are Finished!
I hope you enjoyed this free pattern! Please share your finished works with me and share with your friends by using the hashtags mentioned above, I would love to see them.
Pin it, Instagram it with #BundledBernieStardust or #StardustGoldCrochet
Subscribe to my YouTube Channel for more great crochet video tutorials!
My socials