There are so many tutorials on how to do C2C, but they can be very long and cumbersome. I created a 25 minute quick basics video guide for C2C, you can find it when you scroll to the bottom of the post…
In this post you will learn how to:
Change colors
Increasing
Decreases
Creating Bobbins
Basic tips to make your C2C blanket look great!
In the meantime… 😀
Let's Talk About C2C (Corner to Corner Crochet)
What is C2C?
C2C means Corner-to-Corner. C2C is created by working from a graph and working diagonally. Here is one of the graphs I created for working a corner-to-corner blanket. You can find this free pattern here, and I used a graphing program called PCStitch for this one.
C2C Basics Tutorial Video is at Bottom of This Post
Corner to Corner (C2C) is a crochet technique that uses clusters of double or half-double crochets to create little squares or blocks.
like this:
C2C one color blanket
Here is a close-up of what a C2C square looks like with color changes
C2C (corner to corner) with color change swatches
Start your C2C graph in the bottom right-hand corner and work diagonally, and if you're a lefty, you'd work it opposite.
Crochet C2C graphs can come in all shapes, from perfect squares to rectangles.
There are several programs out there to help you create graphs for crochet. I've tested almost all of them, and my favorite seems to be WinStitch because it has the ability to create a written C2C pattern using color blocks, as well and Row-by-Row written crochet patterns. Check out this post about the 5 best graphing programs to see which one is right for you.
If you want to learn the Winstitch program and how to create a crochet graph using other methods, click here or click block below.
Don't get me wrong...that doesn't mean it's super easy to create one, especially if you are working with a photograph, to begin with.
There is a lot of tweaking that happens on a pixel level that takes many hours. I created this Rosie the Riveter (a FREE crochet pattern download) you can find this pattern here using Winstitch and it did take a lot of tweaking for sure.
My Winstitch tutorials will teach you how to create a graph on your own, and clean it up to create a beautiful blanket, scarf, or any other project you'd like to use a graph.
C2C Blanket Size Calculator
I love this technique so much I created a calculator to help you figure out how big your project will be! Here is the link for the C2C Blanket Size Calculator.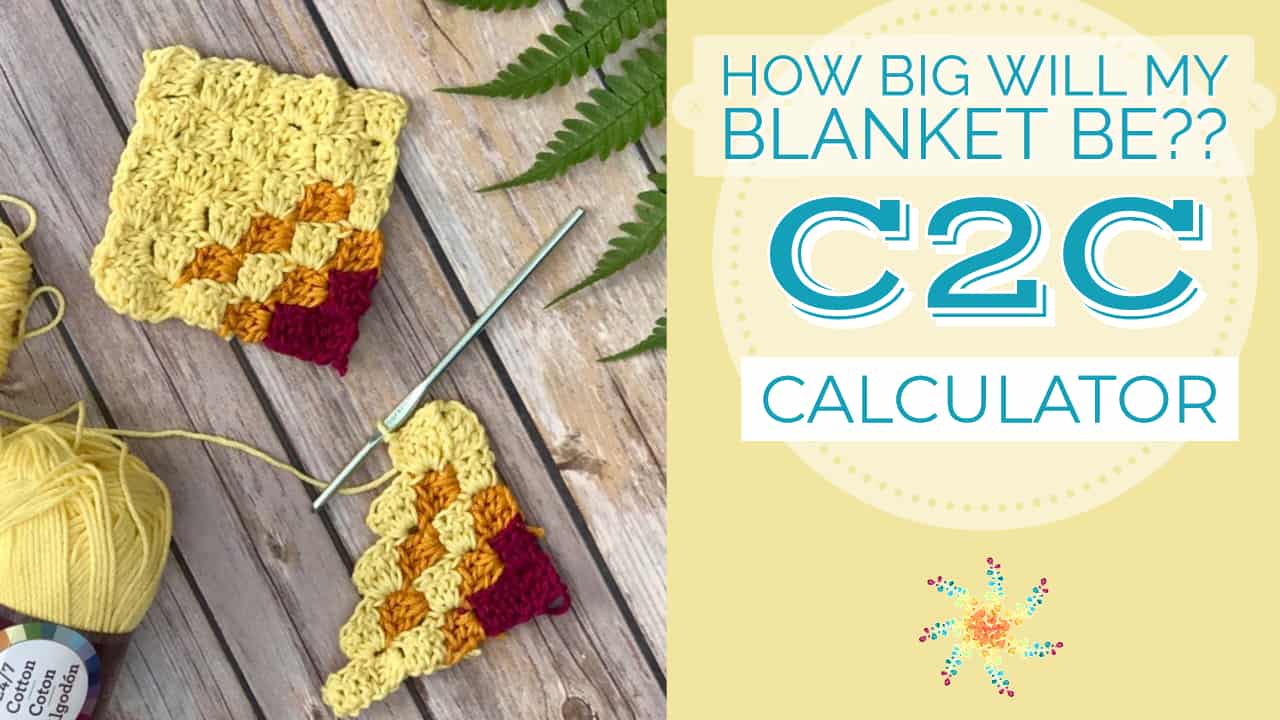 There is so much you can do with C2C and you can create so many fun designs. Here are a few from other designers around the interwebs. Have fun with it, play around, and create some beautiful art!
I hope this helps you make a decision when deciding what graphing program to use when creating your beautiful graphs. Here is an example of a C2C graph blanket by the Make & Do Crew
Pro Tip: Using 4 (worsted) weight yarn, a good graph size for blanket squares you will piece together is about 20 to 25 squares.
Here is that video I was talking about in the beginning of the post –
In this video, you will learn to change colors, work increases, decreases, bobbins, and basic tips on getting your blanket to look great!
Please subscribe to my YouTube channel for all new Stitch Explorer tutorials and free pattern videos!
C2C Basics Video
I hope you enjoy the basics. Please share and feel free to ask any questions! I'm always here to answer them. Thanks for stopping by!
Happy Crocheting,