The Winter Woodland Animals Mystery CAL is here! I'm super excited about this one for a few reasons, and I'll tell you why. But first, lets go over the details of the Mystery Winter Woodland Animals CAL.
The CAL is free and the pattern will be available forever free. This is #1 of 8 cute Winter Woodland Animals patterns – so get ready for some fun over the next few months. All them will be free patterns, but also…
I'll be uploading them one after another and there will be a full eBook of all 8 patterns available soon too! (Can't wait!)
If you just arrived, please keep reading for the details.
Join the Winter Woodland Animals Mystery CAL group here and Sign Up for Notifications Below.
JUMP to Pattern Links (These Links Will Update When the CAL Starts): Click Here
Mystery Woodland Animals FREE C2C Crochet Blanket CAL
Welcome to the Winter Woodland Animals CAL! Here are the details on what, when, and where!
When? July 24 – August 15th
Where? The pattern pieces will be released FREE each day here on the blog (in a separate post)
Collaborate & Crochet Together with me each day my Crochet Along With Us! on Facebook (or you can comment on the post).
Next Steps…
Sign up for notifications above
Mark your calendar!
Grab your supplies
Mystery CAL PDF
The Mystery CAL PDF is filled with tons of helpful tips! What else is included?
C2C Written Pattern
Row by Row Written Pattern
Color Blocks
2 C2C Worksheet Tutorials
Links to full video tutorials on how to work the stitches
Get the PDF here and start working ahead of the game!
Use Coupon Code: WOODLAND to get 20% off!
Winter Woodland Animals Mystery CAL
It's a Mystery CAL, but here are a Few Hints…
The blanket is worked in C2C corner to corner method the PDF version has the full Row by Row pattern too! Although, I will also release both versions (C2C & Row by Row) in each of their own posts for those of you that want to crochet a row by row version.
Hints!
Working it in row by row using single crochet will create an amazing pillow or wall hanging!
This is a perfect crochet blanket for an child OR if you decide to use a larger hook or yarn weight you'll get a perfect lapghan for yourself or a friend.
It's a rectangle shape, so great for a baby crib!
C2C Supplies List:
All About the Yarn…
I went with Simply DK Paintbox Yarns by Love Crafts yarn for my Winter Woodland C2C Crochet pattern because it's a 3 weight yarn and the colors are fabulous. super soft and comfy, perfect for a baby blanket and it's lightweight and safe and free from chemicals.
Winter Woodland Animals Crochet Along – Come over and join the fun! Get more tips & tricks and share your beautiful blanket with others! Crochet-a-long-with-US!
What is C2C?
C2C means corner-to-corner crochet. You crochet tiny squares working diagonally, using double crochet, half double crochet, or even single crochet!
Some designers even use bobbles to work C2C patterns. C2C can be created using so many different stitches. Including sc (micro C2C).
Learn more about it in my C2C Basics post and video tutorial. It will teach you…
What C2C is.
Decreasing
Increasing
It's a short and simple post, making it easy to learn all about C2C.
Materials & Notions
Suggested Yarn: Simply DK Paintbox Yarns by Love Crafts or equivalent 100% Cotton, 302 yds (276 m), 3.5 oz (100 g) in the following colors:
(color number – color name)
61 – Elephant Grey (med grey)
100 – Paper White
109 – Soft Fudge (Med brown)
108 – Light Caramel (Lt Brown)
113 – Rose Red (Red)
122 – Buttercup Yellow
110 – Coffee Bean (Dk Brown)
153 – Blush Pink
133 – Marine Blue (DK Teal)
101 – Pure Black
64 – Rich Teal
Hook Size: 5 mm (USA H) or any hook you'd like to create the size you want. C2C can be created using any hook and yarn. Use the C2C Blanket Size Calculator to find out how big yours will be using your favorite yarn!
Bobbins (these are the ones pictured in my project, I LOVE them!)
Yarn Substitutions:
As I mentioned above, you can use any yarn you'd like. But, if you are looking for a similar 3-weight yarn to Love Crafts Simply DK – here are a few options to choose from.
Approximate size for C2C:
C2C blanket size using 5 mm hook, suggested yarn, and double crochet C2C (5/2 method) will measure approximately 32.6″ wide by 44.5″ tall or 2.8′ wide x 3.7′ tall.
If you want to test this using the C2C Blanket Size Calculator, it will give you a better idea of how big YOUR blanket will be.
Adjusting Your Size:
If you want a larger blanket, try using a worsted or bulky yarn & a larger hook. You can also increase the size of the border to create a larger blanket.
On the flip side, if you want to create a wall hanging, use a sport weight yarn & smaller hook. You can also use a 4 mm hook with the suggested yarn to get an even smaller blanket.
Projected yardage for C2C using 5 mm hook:
These numbers and yardage are based off my own crochet tension, hook size, and stitch.
I used a double crochet 5/2 (meaning I chained 2 between each square and chained 5 for my increases) method and a 5 mm crochet hook with a light worsted weight (3 weight) yarn.
Calculate your own C2C yardage here.
If you want to know the exact number of skeins you will need – based off your own hook size, tension & stitch, please use my C2C yardage calculator.
Colors & how many Squares per Color:
| | | |
| --- | --- | --- |
| Color | # of Squares/Stitches | Yardage |
| Grey | 2413 | 1140 |
| White | 161 | 77 |
| Fudge | 577 | 273 |
| Caramel | 576 | 272 |
| Red | 21 | 10 |
| Pink | 228 | 108 |
| Marine Blue | 228 | 108 |
| Black | 87 | 42 |
| Rich Teal | 89 | 42 |
These yardage estimates will be different depending on your yarn choice and hook size.
Single Crochet & Double Crochet Versions
If you choose to create this project using single or double crochet your finished project size will be very different than using C2C – much smaller and your yardage will change too.
Winter Woodland Animals CAL Pattern Release Schedule:
C2C Mystery Blanket CAL Pattern Release Schedule
The CAL runs from Monday, July 24 to August 15
Here is a breakdown of the C2C rows that will be released each day. I've done some calculations with the help of my boyfriend (who figured out the algorithm for me – thanks Tyler)!
I calculated that it takes me approximately 11 seconds to create 1 square using double crochet C2C.
So using that time, I determined how many rows to release each day to give you about an hour or so worth of work. I am a SLOW crocheter.
If you are faster, then this should be a breeze for you.
I will send out an email and social post in the groups to let you know when that the rows are released and up on the blog.
| Day | Rows |
| --- | --- |
| Day 1 | 1 – 21 |
| Day 2 | 22 – 28 |
| Day 3 | 29 – 35 |
| Day 4 | 36 – 40 |
| Day 5 | 41 – 44 |
| Day 6 | 45 – 49 |
| Day 7 | 50 – 53 |
| Day 8 | 54 – 58 |
| Day 9 | 59 – 62 |
| Day 10 | 63 – 66 |
| Day 11 | 67 – 70 |
| Day 12 | 71 – 74 |
| Day 13 | 75 – 78 |
| Day 14 | 79 – 82 |
| Day 15 | 83 – 87 |
| Day 16 | 88 – 93 |
| Day 17 | 94 – 99 |
| Day 18 | 100 – 109 |
| Day 19 | 110 – 136 |
| Day 20 | Border |
| Days 21 – 23 | Finish UP! |
Winter Woodland Animal Pattern Links
Sneak Peek of this beautiful blanket!
Thanks for being here and I can't wait to crochet along with you! Tell you friends about the Winter Woodland Animals Mystery CAL!
Please let me know if you have any questions.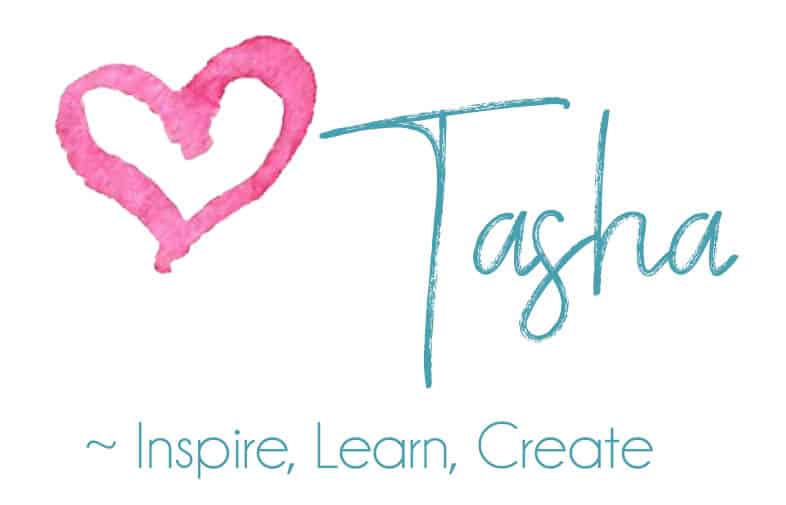 better yet…get the latest on new stitches and premium patterns, by signing up for the Stargazers mailing list here.
*any FREE pdf download participants agree to my privacy policy.
*affiliate links – these do not affect the price you pay, but I will earn a commission if you purchase from my links, which helps support my small business – so thank you!