Are you ready to add a touch of farmhouse charm to your dining table? 🏠 Well, look no further because I've got the perfect crochet project for you – the Farmhouse Plaid Crochet Placemat! And guess what? 🧶
This amazing pattern comes with a complete video tutorial (Farmhouse Plaid Crochet Placemat) and it's a totally free crochet pattern!
What's next? Grab your crochet hook and let's dive into the world of cozy home decor!
Get ready to dine in style with this amazing placemat, the Farmhouse Gingham Plaid Crochet Summer Placemat, it's the perfect blend of playful colors and durable stitching that will make your table settings sing with joy while keeping those summer vibes alive and kicking!
​The Inspiration
I'm so excited about this pattern release, and I can't wait to share more free crochet placemat patterns with you in a roundup post coming this week! So keep an eye out for that.
Moreover, I adore simple and easy crochet patterns, and this one doesn't disappoint. Once you learn the linked double crochet stitch, you'll be rockin' it.
But here's the kicker – it may look a little complicated, but it truly is an easy placemat pattern.
Get Inspiration here – these beautiful makes are from my pattern testers (thank you testers!)
​Additionally, a while back, I found this adorable napkin ring at Hobby Lobby and just knew it would come in handy.
Furthermore, you can make your own placemats in any color you'd like to complement your home decor. They also make great gifts and work up so fast.
​Prefer the PDF Version?
The Farmhouse Plaid Crochet Placemat is available in the Infinite Yarnivere (My Pattern Shop)
Get the Farmhouse Plaid PDF
Lifetime Crochet Bundle You Say?
Get notified of new pattern releases by becoming a Stargazer (my newsletter) Sign up here!. Grab all my patterns in the Lifetime Bundle! 85 patterns + ALL future patterns – get 30% off now CODE: LIFETIME30.
I hope you enjoy this easy pattern. Pattern support? Head over to Stardust Gold Crochet & Friends.
All About the Yarn…
I went with "I Love This Cotton" yarn for my Farmhouse Plaid Crochet Placemat because it's super soft and comfy, perfect for a laid-back and practical dining vibe, and they had this amazing robin's egg blue shade that totally nailed the look I wanted for my summer table setup.
Yarn Subs: If you don't have a Hobby Lobby nearby or don't like to support them, here are some wonderful alternatives. You can use any cotton or acrylic yarn for this pattern, but remember it's going to get dirty!
So you want to choose something that can stand up to repeated washings.
Yarn Substitutions
Cotton Yarn for Durability
We all know spills happen, especially during special occasions. That's why this placemat is made from 100% cotton yarn. Not only does it give your placemat a natural and rustic texture, but it also ensures durability and easy maintenance. You can enjoy your crocheted placemats for years to come!
Easy and Versatile
​This easy crochet placemat pattern is perfect for all skill levels, especially if you're just starting out.
Using basic crochet stitches like foundation single crochet and double crochet, you'll have this placemat whipped up in no time.
It's a small project that you can easily fit into your busy schedule, and the finished size is just right for your dining table.
A Splash of Color
Get ready to play with bright colors and create your own placemat masterpiece. The beauty of this pattern lies in its color scheme – we're talking plaid magic, y'all!
By using two strands of complementary yarns, you'll achieve that timeless gingham plaid look. Mix and match your favorite yarn colors to suit your style and watch your dining room come to life!
Gifts and Special Occasions
These crocheted placemats make for amazing gifts. Handmade with love, they are the perfect addition to any special event or celebration.
Your friends and family will be thrilled to receive such a thoughtful and beautiful crochet project. Pair them with matching napkin rings or even a stunning table runner for an unforgettable gift.
Crochet Placemat Pattern Video Tutorial for the Win!
If you ever feel unsure about the stitches or need a little guidance, fret not! The free video tutorial I've prepared will be your crochet companion.
I walk you through the basic stitches and the linked double crochet technique together, leaving no loose ends in your crochet journey.
​Check out the Farmhouse Plaid Crochet Placemat Video Tutorial
​Perfect Crochet Placemat Pattern for Home Decor
​These placemats are not limited to just dining tables. They double up as fabulous table mats for coffee tables, side tables, or even as crochet coasters! Whether you use them for everyday meals or to spruce up your home decor, they're bound to steal the show.
Let's get down to it!
PATTERN:
Materials & Notions
Suggested Yarn: I Love This Cotton or equivalent 100% Cotton, 180 yds (164 m), 3.5 oz (100 g) in Stonewash Blue (C2) & White (C1)
Yardage Needed: I doubled up the yarn for this pattern and you'll need at least 3 skeins of C1 & 2 skeins of C2 or another color you choose. It will leave extra on each skein to use for your other placemats.
Yardage Per Matt
Blue (C2): 160.3, White (C1): 200.3
Gauge:
13 Sts x 7 Rows = 4" x 4" (10 x 10 cm) approx. worked in linked double crochet (see special stitches for guides)
Sizes / Finished Measurements:
Dimensions: 11″ (27 cm) tall x 17.5″ (44.5 cm) wide.
How To Get Access to Exclusive Content
Click the box below and the Grow.me app will pop up, allowing you to
Enter your email
Create a password.
Once you've created an account, every time you see Exclusive Content on my blog, simply login to your Grow account. Be sure to switch to the login screen to enter your login credentials.
If you forget your password
Click the "forgot password" link and follow the prompts.
Please know – I am unable to help with resetting Grow passwords or accessing your Grow account, so be sure to save your login information in a safe place.
Thank you for subscribing and for joining me on this crochet adventure together! I hope you enjoy the exclusive content available to my subscribers and I can't wait to see the beautiful crochet makes you create!
Abbreviations
Ch (s) – Chain (s)
St (s) – Stitch(s)
Yo – Yarn over
Dc – Double crochet
Fsc – Foundation single crochet
Ldc – Linked double crochet
* – Repeat from * as many times indicated.
Stitch guide:
Dc – Double Crochet – Yo, insert hook in indicated stitch, yo, draw up a loop, (yo, draw through two loops) x 2.
Fsc – Foundation Single Crochet – Ch 3, insert hook in 1 st chain, *yo, draw up a loop, yo, pull through 1 loop (this is considered a ch 1, hold on to the bottom two loops of the chain you just made), yo, draw through both loops on hook – 1 fsc created. 2nd fsc: Insert hook in bottom two loops of fsc just created, then start from * to finish your second FSC.
Ldc – Linked Double Crochet – Working through the previous dc just created. Insert hook in middle horizontal bar of dc, yo, pull up a loop, insert hook in next stitch, yo, pull up a loop, (yo, pull through two loops) x 2.
Pattern Notes (Please Read):
Chains do not count as stitches.
Changing colors – complete the last stitch of each color change and start the new block with your new colors.
Color Pattern – see the diagram for stitches and color changes.
You'll be working with two strands throughout.
Drop colors and bring them up when you need it.
Carry the unworked yarn inside your stitches when you can.
Color Pallette
Of course, you can choose any colors you'd like. I really loved the stonewashed blue. Have fun and experiment!
C1 – White, C2 – Blue
FARMHOUSE PLAID CROCHET PLACEMAT PATTERN:
Make 4 (or however many you'd like!)
Row 1: With one strand of C1 & one strand of C2, fsc 35 or chain 38 work first stitch into the 4th chain from the hook and sc in each chain across – 35 fsc or 35 sc.
Note: (if you work a chain and 35 sc, then begin Row 2 with a Ch 2, turn, dc in 1st sc, then continue working this pattern starting from the ldc below in Row 2 – the rest of the pattern remains the same)
Row 2: Ch 2, turn, dc in 1st fsc (same as chain), ldc in each of next 6 sts (carry your dropped color inside your stitches) *drop C2, add C1, ldc 7, drop one strand of C1, pick up one strand of C2, ldc 7. Repeat from * 1 more time – 35 ldc.
Row 3: (With C1 & C2) Ch 2, turn, dc in 1st st (same as chain), ldc in each of next 6 sts (carry your dropped color inside your stitches) *drop C2, add C1, ldc 7, drop one C1 strand, pick up C2, ldc 7. Repeat from * 1 more time – 35 ldc.
Rows 4 & 5: Repeat Row 3.
Row 6: Add C2 (so you will have 2 C2 strands working to start). Ch 2, turn, dc in 1st st (same as chain), ldc in each of next 6 sts (carry your dropped color inside your stitches) *drop one C2 strand, pick up C1, ldc 7, drop C1, pick up C2, ldc 7, Repeat from * 1 more time – 35 ldc.
Row 7: Repeat Row 6.
Rows 8 – 11: Repeat Row 3.
Rows 12 – 13: Repeat Row 6.
Rows 14 – 17: Repeat Row 3.
Rows 18 – 19: Repeat Row 6.
Rows 20 – 23: Repeat Row 3.
Rows 24 – 25: Repeat Row 6.
Rows 26 – 29: Repeat Row 3.
Row 30: (With C1 & C2) Ch 2, turn, ldc in each st across – 35 ldc.
Cut yarn, weave in ends and block.
Crochet Plaid Placemat Pattern Graph
Border Option and Creative Ideas
To add that extra flair, don't forget to explore different border options.
You can keep it simple with a classic single crochet border or try something more intricate with double crochet stitches.
Let your creativity flow and experiment with different combinations to make your placemat truly unique.
I really LOVE the raw edges, but some of my testers mentioned creating a border around it. That's completely up to you! Be creative with a border and I'd LOVE to see it if you do.
Thanks for being here!
There you have it, the Farmhouse Plaid Crochet Placemat – a fantastic and easy way to elevate your dining space. Grab your cotton yarn and your favorite crochet hook, follow the free pattern, and dive into this wonderful crochet project.
With the free video tutorial by your side, you'll create a beautiful crochet placemat that will add rustic charm to your special occasions and everyday moments alike.
Get ready to hook your way to a cozier dining experience!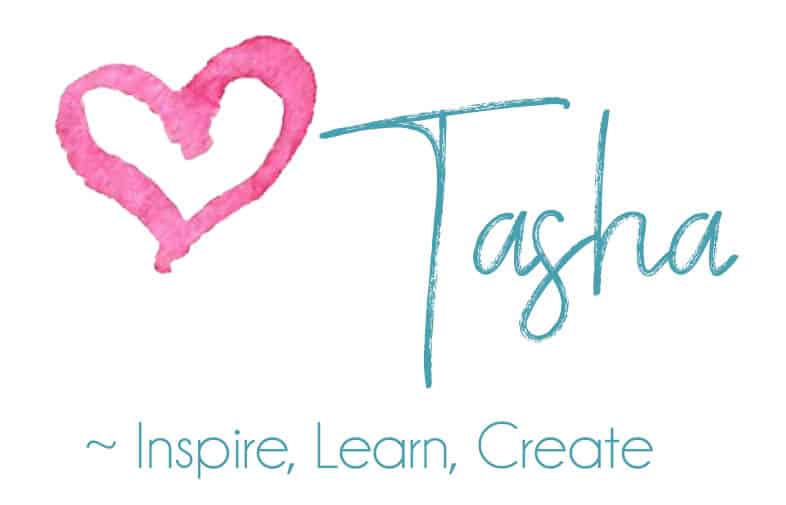 Other Home Decor Patterns You May Like…